The Bouqs Co.
Flower delivery services have become a mainstay in many consumers lives. Whether you're looking for special occasion flowers for a birthday, graduation, Valentine's Day or any number of events, floral delivery is a great way to give a gift. Best of all, you can ensure that the recipient will get a gift they love even if you're unable to deliver it yourself.
Trying to figure out which floral delivery service is best for you though can be a little tricky. This is especially true if you've got a dozen different options including local and large online florists in your area. The good news is that more choice is generally a good thing for you!
A big name in floral delivery today, The Bouqs Co. is one of the most popular options for residential and business floral delivery on the market. Are they the right option for you? Use this guide to learn more about the company and its offerings.
The History of The Bouqs Co.
Established in 2012, The Bouqs Co., often referred to simply as The Bouqs, was started by two entrepreneurs looking to bring new blood to the flower delivery business. With the goal of bringing more transparency to the flower delivery business, the company has thrived and quickly become a favorite among customers.
Known as a boutique company, The Bouqs does standard delivery, but they also work to create a user-friendly experience for people planning weddings and special events. The company also works with farmers and growers to produce a better, more sustainable product.
As of 2019, The Bouqs continues to grow as they take a new, more modern approach to flower delivery that younger customers really appreciate.
The Bouqs Pros
The Bouqs gets tons of rave reviews from customers looking for basic delivery and special event delivery. Look online and you'll quickly find a lot of satisfied users. Here are some of the most common pros you'll ready when researching this brand:
• Flower quality is high when you shop with The Bouqs. The company aims to provide fresh, seasonal flowers to consumers whenever possible. Their commitment to working with local farmers makes sustainability a big selling point for the brand.
• There is a wide range of delivery options. With The Bouqs, you can get same-day delivery all the way up to what they call "no rush" service. This can help consumers pay less for delivery on less special occasions or for just general purchasing.
• The company offers subscription services that allow users to get flowers for their home or office on a regular basis. Taking the guesswork out of gorgeous flowers, many users love their monthly subscription.
• Delivery prices are fair, open and honest. Most arrangements can be sent using their basic $12 delivery fee, which is one of the most affordable on the market. Many customers also like that the delivery fee is separate from the floral arrangements so they can see what the flowers costs versus the delivery fee.
The Bouqs Cons
Most users who have tried The Bouqs give it excellent reviews. However, not everyone interested in floral delivery has painted a glowing portrait of their experience with the brand. Here are a few of the most common cons you'll find when doing research on the internet:
• The pricing can be confusing. While the company does put prices right on their website, some customers have complained that the "starts at" language the brand uses make browsing on a budget a little difficult.
• You can't find items like candy or chocolate when you're shopping with The Bouqs. While the company does have plenty of different floral arrangements, some customers have complained that they would like to be able to provide more gifts other than flowers.
• The flowers are too expensive. Prices set by The Bouqs are in line with national floral delivery prices, however, some consumers have complained about them nonetheless. Shop around if you want the best possible prices on a particular type of floral delivery.
The Bouqs Co. Bottom Line
An excellent option if you're looking for sustainable, quality flowers, The Bouqs sets themselves apart by being a boutique provider of fresh flowers. That doesn't mean that don't have an ample selection or don't offer same day delivery. For the most part, they offer everything that bigger services bring to the table.
Take your time and shop around, but if quality flowers at a fair price is a must for you, The Bouqs could easily be the brand you come back to time and time again for your floral deliveries.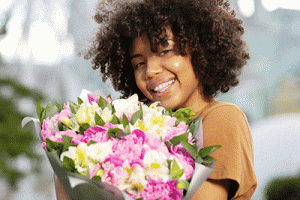 Advertising Disclosure: This post contains affiliate links and at no additional cost to you, Watch the Review will be compensated if you make a purchase after clicking on these links.