The Women's Shave Club
When you think of shaving supplies you probably immediately think of items for guys. Perhaps you even think about subscription boxes designed just for men. If you're a woman, these subscription boxes may not be your cup of tea when it's time to reach for a razor.
The good news is that online shave clubs for women are becoming more and more popular each year. After all, women don't always want the same razors and products that their male counterparts want. Now you can get your own subscription box and find the style that works for you and your bathroom décor.
The Women's Shave Club could be the solution you've been looking for. Keep reading to learn more about the brand and see if you should start subscribing to this women's razor blade subscription service today.
The Women's Shave Club Background
Built as a brand designed to give women a cost-effective option for a high-quality shave, The Women's Shave Club is a top player in the current online market. While there are other subscription offerings out there, the brand has created a unique niche for themselves through their assortment of plans.
Founded in California, The Women's Shave Club is poised to take a big market share when it comes to online razor blade subscription services for women.
The Women's Shave Club Pros
Trying to find a high-quality razor designed for women can be an unpleasant experience at best. With subscription boxes from The Women's Shave Club, you can enjoy shaving more, at least according to many happy members. Here are some common pros you'll find when researching The Women's Shave Club:
• You can get a free razor handle when you sign up for the monthly or bi-monthly subscription service. This is a great value for many users who want to save a little additional money by getting a free razor.
• Starter packs are an excellent value for consumers looking to try The Women's Shave Club. They're so affordable you can even switch razor types or buy both to see which you prefer.
• You can pick from a variety of razor types to fit your style and shave needs. Low prices also allow you to try different razors and see what will work best for you in the future. Some women even use different razors for legs, underarms or bikini areas based on their personal preference.
• The Women's Shave Club offers a disposable razor service for women who would prefer that instead of a system razor. Some women even mix and match to get the shave they desire. You can also switch your subscription to the different razor type quickly and easily.
• Razors feature vitamin E and aloe moisture strips. This helps many women get a smooth shave that they'd highly recommend to friends and family members.
• Shipping is free and reports of placed shipments arriving within a few days are very common.
The Women's Shave Club Cons
The Women's Shave Club is an extremely popular service that grows each year. However, not everybody loves The Women's Shave Club, and some reviews have negative criticism. Here are some common cons you'll find on the internet when you're researching The Women's Shave Club:
• The Women's Shave Club doesn't offer any other products besides razors. While many online shave clubs for women offer shave gel or creams, The Women's Shave Club currently doesn't have any other products in their lineup. However, the brand's website does have a listing for these products, so they should be available to users in the near future. This is definitely something even lovers of the brand complain about.
• The website is a little hard to navigate for some first-time users who are considering trying the brand. According to some users, finding the product that you're looking for and comparing subscription types is a bit difficult due to their web design. This could be because of the scrolling nature of the site, which often requires you to look at a lot of information to find what you're looking for.
The Women's Shave Club Bottom Line
A good shave can be darn hard to find. With an assortment of razor types and subscription packages, there's a good chance you can fit the ideal fit for your shave needs through The Women's Shave Club. A wide variety of razor types, as well as the addition of disposable razors, makes the brand very unique.
The Women's Shave Club isn't your only option when it comes subscription services for women's razors though. Take your time and do some research on different brands if you find that this product isn't quite right for you.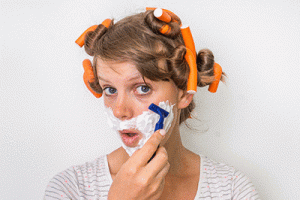 Advertising Disclosure: This post may contain promotional links. Watch the Review may be compensated if you use these links.