TurboTax
Very few people other than accountants look forward to preparing their taxes. While the return you get might be a nice financial boost, the process of actually completing your taxes can be a daunting task. Using the traditional method with a pencil and paper can be even more difficult for the average person or somebody who is filing for the first time.
With tax software now a part of life for almost everyone, fewer and fewer people are turning to the old pencil and paper method. Individuals and families with straightforward financial situations are also avoiding more costly CPA services and choosing to tackle their taxes on their own.
Tax software programs like TurboTax can guide you through the process and help you file your return correctly. Is TurboTax the right option for you? Use this guide to learn more about the popular online tax preparation software and its pros and cons.
The History Of TurboTax
Founded by Michael A. Chipman of the ChipSoft company in the 1980s, TurboTax has risen as the cream of the crop in the tax software business. Offering a variety of different versions of their software, the brand has become a ubiquitous name in the world of tax preparation software for individuals, small business owners and even larger companies who use the service.
While TurboTax is very popular, they have come under fire for allegedly making it hard for customers to find the free version of their software, instead, pushing them toward more costly paid platforms. Still, the company remains a go-to provider of tax preparation software in the United States and in Canada as well.
TurboTax Pros
TurboTax is a popular service that many people use each year to file their tax returns. Very popular with consumers, it's easy to find a wide range of positive reviews when researching TurboTax. Here are some of the most prominent pros you'll find on the internet:
• TurboTax makes filing your taxes an easy process by asking you questions to address your financial situation. This makes the process of filing much less daunting for the average user.
• The interface is clean and easy to navigate. This can make doing your taxes a more enjoyable process for some users. It can also make the whole process less confusing.
• You can work on your tax return in steps. TurboTax allows you to stop working on your return at any point and save your information so you can come back to it. If doing your taxes is stressful for you, this can allow you to work on them in smaller, more pleasant increments. You can also go back and edit your information later if you realize you made a mistake, find new deductions or need to add a dependent.
• TurboTax offers good prices for more complex tax returns. Sole proprietors, small business owners, and independent contractors often talk about how affordable TurboTax is considering their more complex needs. If you don't work for a company year-round, TurboTax could be an excellent choice for your needs.
TurboTax Cons
The popular online tax preparation software TurboTax is a mainstay in the industry, but not every single review you'll find of the software paints a positive picture. Here are some of the most common cons that you'll find when doing research on TurboTax software:
• TurboTax can be expensive for some users. TurboTax does offer a free version of their tax software, but some users complain that it is hard to find on their site. This has actually been a big deal and lawsuits have been brought against the company in the past. However, in terms of paid tax preparation services, TurboTax is more or less on par with the other big software companies individuals and small business owners use in large numbers.
• Some users don't like the way the fee structures are set up. In some cases, consumers are surprised when they get fees for things like printing or e-filing their return after preparation. While this information is clearly laid out, TurboTax has had some issues in the past with potentially hiding information from customers for self-gain.
TurboTax Bottom Line
TurboTax is a popular tax preparation software that many people use. Most users are quite happy with their choice, and for individuals and families with more complex taxes, it can be a great value as well.
However, there are many different tax preparation services out there. If you're looking to file for free, or you're filing for a company with more employees, it may behoove you to look around. In the end, you may come back to TurboTax as your best option, but doing your own homework to find the right software for your tax situation is ideal.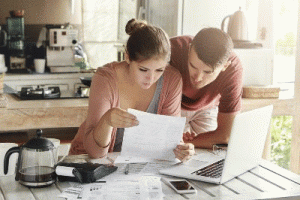 Advertising Disclosure: This post contains affiliate links and at no additional cost to you, Watch the Review will be compensated if you make a purchase after clicking on these links.
​