Wix
If you're running a business, promoting a brand, showcasing your work or looking for a job in a professional environment, having your own website is a no-brainer in today's economy. In fact, the first place most consumers are going to look when they want to hire somebody – no matter what business you're in – is the internet. Of course, having a website is also incredibly beneficial for individuals who are doing things like planning a low-key, DIY wedding.
With the proliferation of website building services designed to take web design to the masses, it can be a little confusing to know which company to check into. While most services offer many basic options that will work for almost everyone, there may be a better option for you based on your specific needs.
Wix website hosting is a popular option, and by now, you've probably even seen their commercials on TV or heard their radio spots. Are they the right option for you? Use this review to learn more about Wix web design and website services for personal users and small business owners.
The History Of Wix
Founded in 2006, Wix actually began when two brothers looking to start a business found it very difficult to create their own website. This gave them the idea of creating a platform that would make it much easier for novice business users who had a great idea but lacked the web design skills to create an excellent website. The company grew quickly since, at the time, this was a relatively novel concept.
As of 2018, Wix continues to expand. Today, the brand has more than 1,800 employees worldwide and a valuation of more than $600-million.
Wix Pros
Wix is a popular website creating service that more and more people are using each day. Do some online research and you'll find a variety of pros. Here are a few examples:
• Wix offers a wide range of different plans, you can choose from a combo, unlimited or basic business site, with the basic business plan being the most expensive available option. Note that domain name hosting is free for the first year, but users will then incur a fee based on their plan each year after that.
• Wix has a few different options when it comes to payment. For example, most customers choose a plan that costs $14.50 to $25 per month, billed monthly. Yearly plans come in at around $11 to $20 per month, billed annually.
• Wix hosts a range of high-end business plans that go up to about $40 per month with additional add-ons available. If you're interested in a more costly business plan, it's best to work with Wix to find the plan that's ideal for you. You can also start with a cheaper plan and see if you need more features down the road, which may save you some money as your business is growing. That's something that many customers appreciate a great deal.
• Wix website hosting service offers a wide variety of different templates and designs that can help you create the ideal website for your business or personal needs. In fact, it would probably take you a great deal of time to go through all of them if you wanted to see a visual representation of each one.
• The site offers a range of marketing integrations for users who need to stay connected to their customers 24/7. Marketing integrations allow you to communicate with existing and potential customers while you track essential data. Many integrations also allow you to connect different platforms and analytical data from other essential companies like Google and Facebook. Wix offers a wide range of these similar to other website building platforms.
Wix Cons
Wix is popular and many customers claim that their service is by far the best. Not all customers would agree with that, though complaints are somewhat few and far between. Here are a few of the common complaints you'll find when researching Wix on the internet:
• There aren't enough template options for particular types of businesses. However, with Wix, sorting between website types is also quite easy since you can use the sidebar to narrow down your results. For example, a restaurant website will be very different from a CV website designed to help the user promote themselves for employment purposes.
• It's not possible to do thorough, deep editing to the template or your website with Wix. While this may be a somewhat common complaint, the fact is that Wix is not designed to offer deep control to users. Instead, it aims to give access to web services through an easy, simple to use platform that's ideal for novice users. However, you do still need to be able to change text font, add images, create lists and perform basic tasks to make your new site look and perform as intended.
Wix Bottom Line
Wix is an ideal solution for many business owners and personal users who want a website. However, it is not the only name in the game. Take your time and do some research before signing up with any service.
If you do choose Wix in the end, other happy consumers would tell you that you'll be very happy with your overall experience.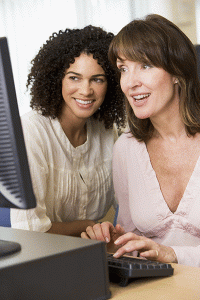 Advertising Disclosure: This post contains affiliate links and at no additional cost to you, Watch the Review will be compensated if you make a purchase after clicking on these links.