Xfinity
Internet service is important for everybody in this modern age. In your average family home, you've probably got at least two or three people on the internet at the same time in the evenings. You might even have people doing multiple things like streaming 4k videos, high-resolution music, and downloading large files at the same time.
That means that reliable internet service is a must. That's especially true if you work from home and rely on your internet connection to do your job. Finding a provider that you can really count on can be a difficult thing for many people though.
Xfinity is a popular internet service that may be a great fit for you. Use this guide to learn more about Xfinity cable internet service to see if they're an ideal provider for your home and business needs.
The History Of Xfinity
For many people, Xfinity seems like a cable provider that has been around forever. The fact is the company really only popped up in 2010. Before that, Xfinity was a part of the Comcast company, which rebranded to aid in growth.
In 2010, the company only had about $23-billion in revenue, compared to a much larger market share of around $50-billion by 2016. Today, Xfinity continues to grow by offering cable internet, TV, and phone service in an expanding number of areas. Bundled service places are a particularly popular offering for Xfinity residential customers.
Xfinity Pros
Xfinity is a cable internet service provider that is available in 39 states and many neighborhoods around the US, making it one of the larger companies out now. While Xfinity may be a big company, which can cause some service issues, Xfinity delivers for most customers. Here are some of the pros you'll read about when shopping for cable internet for your home or small business:
• You can choose from a wide variety of different data plans to match your needs. Basic plans start at around 10Mbps, with more options for people who are going to be using a lot more data on average. You can even get plans that offer up to 2,000Mbps speed, which is pretty astounding. These plans are best reserved mostly for people doing a lot of serious work from home since the cost is typically quite high.
• Xfinity allows you to quickly, easily, and affordably bundle multiple home and small business services like cable internet, television, and phone. This can result in net savings for customers looking for two or more services. It can also simplify your bills and make it easy to ensure on-time payment.
• Pricing is reasonable for Xfinity service, with many customers relatively happy with the amount they pay. Users who pay for a bundled service tend to report the best possible deals for internet, TV, and phone. Still, users who only want cable internet report that they believe the amount they pay is fair considering the other offerings on the market right now.
Xfinity Cons
Xfinity is a popular internet service provider that a lot of users really like. However, not all of the reviews that you will find online are glowing and positive. In fact, a lot of the reviews you find mention at least a few negative points. Here are some of the cons that you'll read about when researching Xfinity for home or business internet:
• Xfinity plans all come with a data cap, which can be problematic for a lot of people, at least in theory. While many people may not ever reach their 1.2TB per month data cap with an Xfinity plan, it makes little sense that this cap is in place in 2021. As of 2021, Xfinity has not announced plans to remove the data cap despite customer requests.
• Customer service leaves something to be desired for many people. While Xfinity does seem to have improving customer service according to some users, the fact is that lots of regular users are not happy with their experiences overall. This includes on-the-phone help and in-person service when dealing with technicians.
Xfinity Bottom Line
Xfinity offers a range of internet packages that allow users to get just the right amount of speed for their needs, keeping costs down in the process. Combine that with a range of bundled plans that include internet, tv, and phone and you'll see that Xfinity is a top contender in the market for a reason.
The big problem with Xfinity, at least in theory, is the 1.2TB data cap. While you may never run up against it, there are steep fees after you hit the cap three times. A lack of customer service also plagues Xfinity to this day.
Still, if you're looking for reliable internet, Xfinity is a smart option to consider. You'll still want to shop around, but if offered in your area, Xfinity may be the ideal choice for you.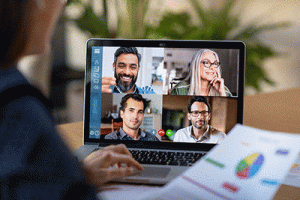 Advertising Disclosure: This post may contain promotional links. Watch the Review may be compensated if you use these links.