Zillow
Buying a home should be an exciting proposition whether it's your first time or you're looking for that dream home you've always envisioned for yourself and your family. The reality is that shopping for a home can quickly become a tedious chore. You might even find that locating the home you have in mind is extremely difficult, especially if you're not familiar with the city you're buying in.
Online apps like Zillow aim to make the process of finding homes that fit your needs and budget easier. They also work to help potential homeowners and sellers learn more about the current real estate market without relying so heavily on realtors and agents for information.
Is Zillow a real estate app worth downloading for you? Keep reading to learn more about Zillow if you're looking to buy or sell a home now or any time in the near future.
The History of Zillow
Founded in 2006 by Rich Barton and Lloyd Frink, former Microsoft company executives, Zillow has quickly become the leader in terms of real estate app popularity. A lot of that has to do with the fact that Zillow was one of the very early players when it comes to online real estate tracking.
Zillow has taken on numerous partnerships over the years, including an agreement with Yahoo! to help expand their brand in 2011. Today, the company has a valuation of nearly $4-billion US and is listed on the NASDAQ. Zillow employs overs 5,000 people as of 2020 as well.
Zillow Pros
Easily the most popular of all real estate apps, Zillow is almost certainly a company name you've heard before. For home buyers and sellers, it's pretty much a prerequisite that you try it out as well. Here are some of the common pros you'll read about Zillow:
• Zillow makes it easy to perform searches based on your desired neighborhood. You can also search by other criteria, including access to schools and more. This flexibility makes Zillow a popular option for potential home buyers who have a specific set of requirements for their new home.
• Zillow is available both as a website and an app for your phone or tablet. This is helpful since you may prefer to use your desktop or laptop at home or in the office. However, if you're looking at houses away from home or you need to find listings while you're out, the app can be incredibly helpful.
• The Zillow app makes it easy to share listings with friends and family members without using e-mail or more cumbersome methods. You can quickly and easily send links to listings through text messages even if the recipient is not a registered Zillow user.
• You can take a video or virtual tour of a potential home if the seller adds these features. While not all sellers choose to utilize video and virtual tour features, many people do take advantage of them.
• Users can track their home price even after they buy by staying on the Zillow platform. That allows you to monitor the value of your property over time, giving you key insights into market trends. You may end up relying on Zillow again if and when you decide to sell your home and move to another property.
Zillow Cons
Zillow is one of the most popular real estate apps on the planet, but not everybody who has used it provides a rave review. Here are some of the cons you'll see associated with Zillow when researching the app online:
• Pricing can seem somewhat out of date. While Zillow does make it easy to understand how a home is priced compared to the current market, some people believe that the Zillow estimate may not be particularly up-to-date and based on historical value instead.
• Some buyers have reported problems when buying a home directly through the Zillow app instead of a brokered or agent listed home. Reports include minor issues like out-of-balance ceiling fans, to more serious problems like undisclosed leaks found in the house.
• Reaching out to customer service to ask for changes regarding a listing or Zillow estimate can be difficult. Some users have reported that they were unable to get their home estimate changed even after getting an up-to-date appraisal.
Zillow Bottom Line
Real estate apps that help connect buyers and sellers are popping up like wildfire. Today, you have at least five or six very popular options if you're shopping for a new home or trying to sell your existing one.
Zillow is a popular option, and if you're looking for ease-of-use and a big selection of homes and potential buyers, it is an excellent place to start. Video and virtual tours are also common, as are clear, well-taken photographs that allow you to see the listing you're looking at in detail.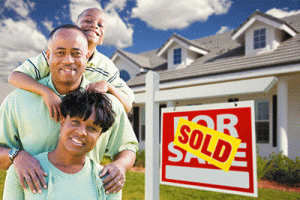 Advertising Disclosure: This post may contain promotional links. Watch the Review may be compensated if you use these links.