HBO Max Review
The landscape of television and watch you watch on your screen, whether it's a wall-mounted flat-panel TV, a tablet, a laptop, or even a phone, has changed dramatically over the last 10 years. While network television used to be king of the castle, streaming services are now among the most popular ways people watch television and movies all over the world. Streaming even plays a massive role in how we listen to music.
Streaming services like Netflix and Hulu are among the largest, and if you're interested in new TV or movies, there's a good chance you've tried one of these already. You may even have an active subscription to one of them. For some people though, having more than one streaming service is vital when it comes to finding something to watch.
HBO Max, a relatively new streaming service from Home Box Office is a particularly attractive option for many people. Is HBO Max really worth opening up your wallet and paying another monthly fee for though? Keep reading to learn more about HBO Max so you can decide whether it's a must-have for you.
The History Of HBO Max
Launched on May 27, 2020, HBO Max is a streaming service offered by Home Box Office, a major player in the cable television industry. Featuring an assortment of new movies, classic movies, and original programming, the brand launched with the goal of having an all-in-one streaming service that could provide a ton of content for the end-user.
In less than one year, HBO Max took on over 40-million subscribers, though this number may be slightly inflated by the fact that cable users who pay for HBO monthly get the service for free. Within their first year, HBO Max also partnered with a range of other companies to get varied content including children's programming, niche content like anime through Crunchyroll, and first-release movies through Warner Bros.
HBO Max Pros
HBO Max is a popular streaming service that's taking on new customers every month. That's because many users really love the service. Here are some of the pros you'll read about when researching HBO Max:
• You get tons of content that includes all of the classic HBO programming and the new shows that air on their network. For TV lovers, HBO generally offers some of the best new, cutting-edge programming that you're going to find anywhere. With HBO Max, you can still get HBO shows without paying for a cable subscription you don't really want or need.
• The mobile version of HBO Max work well according to many happy users. With more people watching TV and movies on the go, the HBO Max app functions as intended, making it easy for people to find their favorite shows, new programming, and movies no matter where they are.
• The HBO Max interface is easy to use for most people. While adding a new streaming service to your setup might seem confusing, HBO Max has made it quite easy for people to find the programming they want without spending a ton of time learning a new system.
• There are lots of new release movies that you won't be able to see elsewhere on HBO Max. That's because HBO Max has a partnership with Warner Bros. to ensure that they get a pick of first-run movies for their subscribers. You'll also find top-tier movies from Turner Classics through the HBO Max streaming service.
• HBO Max has a wide variety of children's programming, ensuring that there's a little something for everything in the family. While much of the streaming service is geared toward adults, it's easy to create a child's profile and limit what shows can be streamed when you're actively using that profile.
HBO Max Cons
HBO Max is a streaming service that a lot of people love, but not everybody has a rave review after trying the service. Here are some of the cons you'll come across when trying to learn more about HBO Max:
• The cost is relatively high compared to some streaming services, particularly when it comes to the amount of content you get. While HBO Max is relatively competitive in terms of price, some users feel that it's simply too much to pay with other streaming services competing for the same money.
• HBO Max doesn't have a ton of unique content that you can't find on the regular HBO service. For users who pay for HBO through their cable provider, this may not matter. However, for people looking for different content than what they might get through HBO, it isn't really there to be found. This pertains mostly to original programming including new and older shows.
• There's no way to import your watch history from HBO or get personalized recommendations based on shows and movies you've watched and liked in the past. While some users may want these features implemented, it should be noted that these issues aren't necessarily a deal-breaker for every streamer.
HBO Max Bottom Line
If you're looking for cutting-edge original content, classic shows, and top-tier movies including new releases, HBO Max is a smart addition to your streaming portfolio. While some consumers don't want to add additional costs to their budget, users who subscribe to HBO Max often feel like they get their money's worth.
With a flexible, easy-to-use app, you'll be up and streaming in no time too, making HBO Max a smart choice if you want to spend more time watching TV than messing with your remote control. At $14.99 per month as of May 2021, HBO Max is a must-have for many people.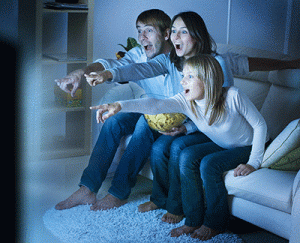 Advertising Disclosure: This post may contain promotional links. Watch the Review may be compensated if you use these links.