Flower Delivery Services
Online flower delivery is becoming more and more popular by the day. While many people love picking out their own flowers, there's something very special about sending a floral delivery to a loved one. Flower delivery services are commonly used for special occasions like Valentine's Day, but they come in handy for a variety of personal and business purposes.
What should you know about flower delivery services? What option will work for you? Use this guide to learn more about the flower delivery services available today.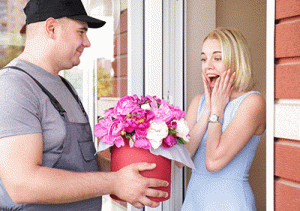 Floral Selection From Flower Delivery Services
It stands to reason that when you're ordering flowers you want a good selection to choose from. While most flower delivery services offer seasonal flowers and those typical for occasions like Valentine's Day, some offer more selection than others. Some may even have hard-to-find varieties you can't get elsewhere. Some online florists may also choose more sustainable, locally grown flowers. Consider this in your selection of an online florist if it's a concern for you.
Quality And Variety Of Arrangements From Flower Delivery Services
Most online florists offer quality flower delivery that's up to par with your local shop. However, some may offer a wide variety of arrangements. Many will give you a selection of different vases and planters as well, allowing you to tailor your gift to your recipient's tastes.
Reading reviews of online florists can help you narrow down which one may provide the best quality in your area. However, most provide a fine product that meets the standard of your average floral shop you might visit in person.
What About Non-Floral Gifts From Flower Delivery Services
Flowers make a great gift for many occasions, but some online floral services allow you to add other items. If this is important to you, look for a floral delivery service that has a selection of add-ons like chocolate, candy, snacks, fresh fruit and teddy bears.
Flower Delivery Services Delivery And Shipping Costs
Many florists who deliver flowers charge a variety of different rates depending on how fast you need your delivery made. On average, these prices are on par with what a local shop might charge you. While it does vary, a cost of about $12 to $20 is common for deliveries that are made with a little advance notice.
Same-day delivery is also an option that many people utilize. Take your time to check same day rates from a few different online flower services, as rates for this option can vary dramatically.
Online flower delivery is becoming increasingly popular. Finding a service that serves your area has never been easier, either. With top names like 1-800-Flowers, FTD, The Bouqs Co., and ProFlowers all competing for your business, it pays to check rates ahead of time.
Once you do that, you'll get an excellent product, fast delivery, and arrangements that can be customized with personal gifts, cards and more.
Advertising Disclosure: This post contains affiliate links and at no additional cost to you,  Watch the Review will be compensated if you make a purchase after clicking on these links.