Should You Buy Insurance At The Car Rental Counter?
When you are at the rental counter deciding whether to accept or decline the rental company's insurance, stress can mount, panic may set in, and you may end up buying coverage you don't really need. If you are renting for a week or more, and you choose the optional coverage, you could be spending significantly more than necessary. There are a few questions you should ask yourself before you arrive at the counter, just to make sure you don't end up spending more money than you have to.
Find The Right Rental Car Service For Your Next Journey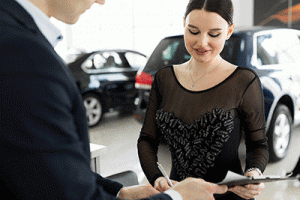 Does Your Personal Car Insurance Cover Rental Cars?
Not all car insurance policies cover rental cars, but some do. Read through your policy (you have done this before, right?) and discover whether or not you have coverage — and what kind — when renting a car. There's absolutely no need to spend money on something you already have.
Do You Need Loss Or Damage Protection?
Loss or damage protection will help pay for damages you cause to the rental vehicle while it is in your possession. If you are an extremely careful driver, you may be able to skip this and end up saving money. If you are prone to fender-benders, though, you should definitely consider this kind of protection. A "loss damage waiver" will probably set you back about $20 a day at the rental counter.
Does Your Credit Card Offer Loss Or Damage Protection?
Many credit cards offer loss or damage protection for rental vehicles. If you rent a car with that card, you will get coverage for free. It's a great way to save money. If you don't have a card that offers this, just apply for one that does.
Do You Need Liability Insurance?
Liability insurance covers damage to someone else's property — or worse — the cost of personal injury to another party. Many states require by law that every driver carries liability insurance. If your car insurance already covers liability on rentals, you're all set. If not, you'll need to buy it from the rental company. You could take the risk of not having liability insurance at all, but you risk heavy fines and paying for any damage or injury you are found responsible for in an accident.
Can You get Liability Coverage Through Your Credit Card?
Some credit cards offer liability coverage. If they offer it, though, you usually have to pay for it. Find out from your credit card company if your card offers liability — and how much it will cost you. Check it against the daily liability rates from the rental company. Then go with whatever policy seems more reasonable.
You'll experience a lot less stress and probably spend less money if you do the proper research ahead of time. Remember — rental car insurance isn't just about safety and responsibility. It's about making smart financial decisions.
---
Rental Car Insurance FAQs
What is the best source to check your credit score for renting a car?
According to Forbes Magazine, the FICO Bankcard Scores. Your bank should more than likely offer a free credit score provided by FICO via your bank's mobile app. You can also go through 3rd-party companies to obtain your credit score but there could be a fee involved.
How do I get proof of insurance for a rental car?
If you forget to bring your proof of insurance when renting a car, you can use your insurance company's mobile app to show proof of insurance. You can also call your insurance company and have them fax a proof of insurance certificate to the rental car company. Otherwise, you will be required to purchase liability insurance from them.
Do rental car companies report accidents to the DMV?
In most cases, only you will report an accident to the DMV. However the police may also require you to file a report if someone is injured, killed, or property damaged has occurred.
---
Advertising Disclosure: This post may contain promotional links. Watch the Review may be compensated if you use these links.