Sometimes The Best Reason To Buy Flowers Is No Reason At All
Who doesn't love getting flowers? People with sensitive noses and severe allergies, for starters. And there may be some grumpy folks out there that are immune to the natural beauty of flowers, a few of us who may associate flowers with some unfortunate moment in our lives, and perhaps a few philosophers amongst us for whom the cutting and gifting of the reproductive organs of plants hold no sway. But the rest of us love flowers! And while receiving them is lovely, giving flowers can be not only symbolic but rewarding as well.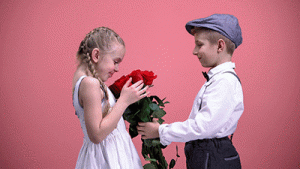 When Should I Buy Flowers?
In the movies we only really see people buying flowers when they are starting to date someone special, or from guilt because someone made a mistake and is hoping flowers will be a nice way of apologizing. While the first reason is a good one, the second reason is not. Think about it. If you buy flowers because you messed up, flowers will always represent guilt or other bad feelings. People also buy flowers for funerals, which I also never really understood. Why give someone something that is dying to commemorate someone dead? The same idea goes for people in the hospital; if someone is trying to recover their health, why not give something that is growing and living? Flowers are still a great idea, but maybe potted flowers? Any moment of celebration is an excellent opportunity to give flowers, from graduations to work achievements, milestones, and my favorite reason: no reason at all. You don't need a reason or excuse to buy someone flowers, and maybe the fact that they are for no reason will make them even more special. What better way to remind someone special how much you care about them? Imagine the joy on someone's face after receiving flowers just because you care. Random gifts of flowers might be the best, and I challenge you to try it for yourself and see how much joy such a small gesture can create.
Which Flowers Should I Buy?
Certain flowers are often associated with special events or occasions. Most of us would associate red roses with romance, yellow roses and other yellow flowers with friendship, white lilies with mourning or funerals, but beyond those, it is all about preference. Some people prefer flowers that are pretty to look at but don't smell too strongly like sunflowers and daisies. A bouquet of daisies and sunflowers would brighten any space, and because those are very hearty types of flowers, a bouquet might last the better part of two weeks. Gladiolas are another pretty flower that doesn't have too much fragrance, and it is nice to see the tall stems produce multiple blooming sites and can also last a couple of weeks. Daffodils are nice as a potted plant and also very hearty. Flowers with heavier scents like roses, lilies, lavender, and a few others can be lovely, but be aware that for some sensitive noses, if those bouquets are in a small space, the fragrance can be overwhelming. Some flowers like orchids are often given as a potted plant and are especially beautiful, but can also be challenging to keep alive. Be sure to consider what your recipient would want, and maybe start with small bouquets to figure out which ones are your favorites without breaking the bank.
Where Should I Go To Buy Flowers?
There are lots of options when it comes to deciding where to get your flowers from. Many grocery stores have small sections where you can buy premade bouquets, and some may have open buckets of flowers so that you can pick and choose and create your own bouquet. Your local farmers market will usually have one or two flower vendors as well. Florists will have good selections as well, though they may be a bit pricier because of their overhead from having a brick-and-mortar storefront. Flower delivery is a fun option. It can be a little pricey because you need to pay the driver, but having flowers delivered to someone's work makes a big, public statement and is almost always well-received. There are lots of flower delivery services available, and all have very large selections to choose from. One of the oldest names in the flower delivery game is FTD. FTD has been around for a long time and can usually be relied on to deliver a quality product at a specified time. Lots of florists work with FTD to ensure the flowers are delivered from a nearby location to ensure freshness. Another delivery option is 1-800FLOWERS who have been in the market for a while now and are also very reliable and have most of the same options as FTD, including a few ideas that go away from flowers and become more like gift baskets.
How Much Does It Cost To Buy Flowers?
Prices will vary not only based on the type of flower, but the quality, the season, and delivery options. Some flowers take special conditions to grow and maintain and will always be more expensive. Think of the occasion before setting a budget; a special occasion might find you spending $50US or more, whereas if you just feel like getting some flowers at the store, you might spend as little as $10US and still bring joy to the recipient and enjoy gifting them. I like to buy flowers for my wife every so often for no real reason, and I usually buy them from the grocery store or the farmers market and they can last for almost two weeks in the summertime and usually cost me less than $20US for some beautiful stems.
About Our Guest Writer:
M.R. Felker, Content Writer. M.R. Felker lives near San Diego, travels frequently with his amazing wife, and likes to live dangerously by accepting candy from strangers.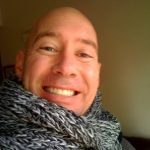 Advertising Disclosure: This post may contain promotional links. Watch the Review may be compensated if you use these links.
---
Buying Flowers FAQs
What flowers should I buy for a graduation ceremony?
A few trends regarding flowers at graduation ceremonies include Hawaiian leis, corsages, and bouquets made from money.
What flowers can I buy with severe allergies?
Flowers with little to no scent or pollen will be your best bet. Tulips are a nice option for beauty and being scent-free with little to no pollen count, as are daisies.
What flowers last the longest?
The longest-lasting would probably be sunflowers. Trimming the stems before putting flowers in water and adding a pinch of sugar to the water will help flowers last longer. Retrimming the stems after a few days will also keep flowers perky longer.
---