Engaging Activities At Home For Your Kids
When your kids are out of school for a lengthy period, how do you help them to stay focused on learning? How do you engage them in something other than screen time? How do you keep them from driving you nuts? Try these activities!
Engaging In Reading Activities
Read a book with your older children or to younger children. Stop and discuss what they think will happen next, how they think the characters feel or how they would rewrite the story. Give your kids paper and paints and ask them to paint their favorite scene from the story.
Engaging In Baking and Cooking
Why not do math while making muffins? Ask your kids to measure the ingredients, or figure the measurements for a half batch of muffins. Let your kids help you make dinner, reading the recipe, and even figuring out what vitamins & minerals are in the finished dish by researching the main ingredients.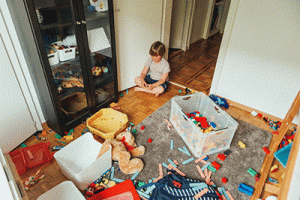 Engaging In Creative Play Time
Let your kids spray shaving cream on a pan and write spelling words in the foam with a finger, or use dry erase markers to draw on the windows. Your children will have plenty of time to experiment with playdough creations, building block constructions, or marker and crayon masterpieces. Why not find a collection of household items to stamp designs on paper with an ink pad or poster paint? Create cards to send to friends and relatives.
Engaging in Gardening Indoors
Start a garden indoors. You can purchase seeds and potting soil at many grocery stores, and reuse yogurt cups, egg cartons, or other containers to hold your plants. Start cherry tomatoes, bell peppers, kale, broccoli, lettuce, or basil indoors under lights or on a sunny windowsill. Add some edible flowers like calendula, nasturtiums, or pansies to your indoor garden. Make sure your plant containers have drainage holes in the bottom to allow excess water to run out. Sprouting mung beans or alfalfa sprouts is a quick and easy way to garden. Start by soaking several tablespoons of seeds in a quart jar overnight. In the morning, place a piece of cloth or nylon window screen over the mouth of the jar and drain off the water. Assign a child the duty of rinsing and draining the seeds 3-4 times a day. Your kids can take notes on the seeds' development, making a sketch each day, watching your beautiful indoor garden grow.
Engaging In Yoga
Roll out the yoga mats, find a video online, and breathe deeply! You and your kids can reap the benefits of physical activity, stretching, and relaxation. Why not make yoga a part of your daily routine and help your kids develop this healthy habit?
Engaging Video Chats
Give your kids an online visit with Grandma and Grandpa. You'll get a break, and your kids will get to connect with someone who cherishes them. Maintaining a sense of community is important for all ages.
Engaging Nature Hikes
A change of scenery can be good for you and your kids! Check online to make sure your nearby park trails are open, then take your kids out for a nature hike. The wide woods and fields offer plenty of places for exploration and physical activity and relaxing natural views. Create a list of scavenger hunt items for your children to find — a blue feather, a smooth stone, a pointy-tipped oak leaf, an animal footprint. Take along a sketchpad and pencils, markers, crayons or colored pencils, and let your kids "collect" each item by sketching it.
Building these activities into your new at-home routine with your children will give them creative outlets and educational opportunities, and will help you tame the chaos. As your kids improve their reading skills, physical strength and creativity, you're likely to create memories your family will cherish.
Advertising Disclosure: This post may contain promotional links. Watch the Review may be compensated if you use these links.
---
Home Activities For Kids FAQs
How can I garden at home without leaving to get soil?
Many hardware stores and nurseries will deliver to your home during quarantine times. If that is unavailable, perhaps there is an untended patch of ground in your area that would welcome some attention. If none of these are available, you may need to get creative and change the project to designing the perfect garden on paper or computer, or exploring gardens virtually.
How can I get my teenager to play along?
Teens are a different animal to be sure. Try speaking to them as an adult and see how they respond, and ask them which activity they would like to do, without giving them the option of doing nothing, and explain that you just don't want their brains rotting from too much down time and screen time. Try not to force it, and don't surprise them with work tasks, because they often need advance warning to get their whine to an appropriate pitch for the desired activity. Good luck.
What if I mess up the lesson plans for their enrichment?
Lots of parents are finding themselves thrust into the role of teacher during quarantine and times of shelter-at-home. Be gentle with yourself. Teachers are amazing and have training and support. You will make mistakes, and your children will learn from them. Make it a game for them to find your mistakes, and you will find them more engaged because they will find it so much fun correcting you that they will be proud of being in charge of their learning. Many children on the autism spectrum may be more successful at this time because of the removal of the stress of interacting with their peers.
---