Surfing With Diabetes | Keeping Your Health In Check
Surfing has for a very long time remained my favorite pastime or hobby. I have other interests, like swimming, hiking, kayaking, walking, skateboarding, snowboarding, and the like. For me, nothing can ever replace surfing. It is an exhilarating experience to catch and then ride a wave. While I was in college I started to take swim classes to improve my swimming as I was a good swimmer yet had never had any formal lessons. Simultaneously I took up skateboarding. My thought was that since surfing was similar to skateboarding in that you're on your feet riding a board it would be a great way to increase my comfortability on a board. In regards to swimming, I knew that they are very different but that taking swimming classes at the junior college would not only give me school credits, but increase my stamina, technique, and comfort in the water. Both of these activities helped my surfing by giving me increased balance and experience on a board and increased endurance and feeling of comfort while out in the ocean surfing. Skateboarding left me with many injuries including sprained ankles and at one time a broken wrist. Eventually, I learned that if I would have just spent more time actually surfing, my surfing would have gotten as good as my skateboarding. I don't skateboard like I used to but enjoy cruising around from time to time, especially with friends. Swimming is something that I also became skilled at. Never a fast, but very technical swimmer. I used to drive an hour every day to swim in a pool that I was just enamored by. Many days I would even pass by Rincon, a world-class local spot where I live, on good days and instead of surfing just head straight for the pool. I don't regret this decision at all as I am very fond of swimming. I will admit that if I would have just went surfing on those days I would have not only saved gas but also improved my surfing ability. At best I would consider myself an average or even below average surfer as there are many good surfers in the water on any given day. Nonetheless, the opportunity to go surfing always stirs my interest and gets my adrenaline pumping. Surfing is just that kind of sport. Some days you'll catch every wave you want and have the best rides of your life. Other days you are literally fighting for your life. Unlike skateboarding, surfing takes place in the ocean which is a living, breathing, moving organism. Respect is a must in the ocean!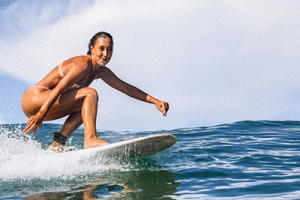 Surfing Point Mugu
I had the good fortune of growing up in Southern California. I actually spent many years of my life living on Point Mugu Naval Base in Oxnard, California. Point Mugu is a revered local spot that has some of the best waves between Point Conception and San Diego. When I was young I spent many summers bodyboarding at Pt. Mugu, yet never really got the hang of surfing there by the time my family moved off the base, following my father's retirement from the Navy. The times spent at the beach there are for me some of if not the best memories of my childhood. Point Mugu is where we were living, coincidentally when I was diagnosed with Type 1, Juvenile Onset Diabetes. Along with some of my best memories are some of my most challenging memories. It was this same year that I really started to get into going to the beach every day, especially in the summertime and spending countless hours in the water bodyboarding and swimming. At the time I had a close-knit group of friends that also lived on the base. They all knew I was a diabetic and were generally concerned if I had a low blood glucose level and would offer help. One friend's mother always asked me if I had enough or needed any snacks to take with me when we would go to the beach. I feel blessed to have usually had people around who knew my condition and were willing to offer help should I need it. Generally, granola bars, sodas, juice or candy were the things I would take in a backpack to the beach in case my blood glucose level dropped on me. Honestly, it happened more frequently than I would have liked it to but that is the nature of diabetes.  Many years went by that I didn't spend in the water surfing, swimming, or bodyboarding as I was more interested in music and girls. As an adult, I became close friends with a coworker who was in the US Coast Guard. Through this friend, I became reacquainted with surfing and got to spend many wonderful years going surfing at Point Mugu as this friend had access to the base which generally is only granted to military personnel and their guests. I still feel blessed and grateful to have been able to return to Point Mugu and have spent some surfing there. It can be an incredibly powerful and heavy wave. It is somewhat of a local legendary location here in this part of Southern California with just about every surfer you meet having a tale of the time they surfed "The Base." This friend, who was in the Coast Guard, was very thoughtful and always asked me if I needed anything in regards to my blood glucose level, even regularly having a Cliff Bar in the glove compartment just for me should the need arise. I'm still in regular contact with this friend and he is to date my best friend. Since then I occasion Point Mugu with my dad who is a retiree from there, not to surf but to watch the annual surf contest held there every year. It is always a fun time and a good stroll down memory lane.
Surfing Santa Barbara
I now live in Santa Barbara, California. Santa Barbara is sort of a surfing mecca as there is maybe the world's most famous surf shop, Channel Islands, as well as Rincon which I mentioned earlier is a world-class surf spot. Most of the time I surf at Rincon which is about 15 minutes south of Santa Barbara or Ventura Point which is only another 15 minutes from Rincon. Santa Barbara itself does have good surf but generally is sheltered by Santa Cruz, Santa Rosa, and San Nicolas 3 of the islands that make up the Channel Islands. The far side of these islands does have some remarkable waves but must be accessed by boat. One of Santa Barbara's most famous waves is known as The Sandspit and is a 15-minute walk from my home in downtown, Santa Barbara. Often I find myself at a popular local beach called Butterfly which is right in front of the lovely Four Season's Biltmore property. Ocean swimming is an incredible experience and so good for managing diabetes. Admittedly the spring and summer months are better for ocean swimming as the water tends to dip down into the 50s during the coldest times of the year. That being said there have been many Decembers in which the water temperature is ideal for ocean swimming if not just a little cool. Fortunately here in this part of Southern California, there are almost no days that one cannot enjoy the ocean in some way shape or form. I have even earned some experience in SUP or Stand Up Paddleboarding over the years. A completely different experience compared to surfing or ocean swimming in that you are not submerged in the water. It is a great way to start, break up, or end your day. So many rewards not limited but most definitely including managing blood glucose levels through healthy exercise.
Surf Trips With Diabetes
I have been very fortunate to have traveled a little bit in my life. Many of these trips on the graces of the friend I mentioned earlier. The 1st travel surf experience I had was on my own to celebrate my 26th birthday and coincidentally was the first out of country travel experience I had had of any kind. I simply packed a cooler with some food and drinks, stuck a longboard in the back of my pickup, convinced a beautiful friend to accompany me and drove south to San Miguel, Baja California. San Miguel is a beautiful little surf community just south of Rosarito and just north of Ensenada. The water was warmer but still cool, the beaches had black volcanic sand, and this perfect point break sits right there. As fate would happen a local radio station based in Ensenada set up a huge stage and held an enormous event on the beach that night which just happened to be my 26th birthday. I could not have had better luck. I took photos of the event for the rest of the day then after the party died down we headed for the border and California. It was a fast-paced and exciting trip. After this initial trip to Baja were many subsequent ventures down to Baja to surf. The next trip I took was to Trinidad and Tobago and it really wasn't a surf oriented trip. I was actually there to celebrate Carnival in the year 2000 with a friend's family who is from there. A very warm enchanting experience I'll never forget. I did surf once there during our last week in the Caribbean. We took a small plane to Tobago, Trinidad's sister island which is much less populated and industrial. I heard from locals about a spot called Pigeon Point on Tobago and rented a surfboard to paddle out. It was only myself and one local guy in the water and it was a very tropical experience. Rainforest lined the beach and it was different from anywhere I had ever surfed. My next trip was to Costa Rica, Central America which is a hub for surfing. The water was much warmer than Mexico, California, or the Caribbean. During my visit to Costa Rica, we largely stayed in an area known as Playa Negra a famous surfing spot in Guanacaste, Costa Rica. We came upon an inn that was a treehouse made entirely of local ironwood which is now a protected species. We surfed twice every day, had a breakfast that included smoothies made from fresh local fruit, and gourmet dinners prepared by the hosts of the inn. The last surf trip I took was to Kauai, Hawaii. We surfed mostly at a spot called Tunnels which is famous for being the location that Bethany Hamilton was bitten by and lost her arm to a tiger shark. This was an exhilarating and intimidating challenge. While on Kauai we were treated to a real Hawaiian meal by a friend's family who hosted us for an evening and really gave off a sense of Aloha. One evening we took dinner cruise up the rugged Napali coastline and enjoyed a wonderful meal and drinks on the open ocean as the sunset. Surf trips are unforgettable and always a good excuse to get away. For me, going to Vegas is fun but I'd much rather spend my time vacationing in a place with a coast and waves.
Surfing Has Made Me Healthier Than Ever
I feel blessed to have been close to the coast most of my life and to have had the experiences that I've had surfing. It has been a great boon to my health in regards to diabetes in that it has always given me a fun, challenging, and rewarding way to be physical. Apart from helping keep blood glucose levels in line, surfing provides a way to get some sun, meet other like-minded people, and generally commune with nature. Nothing in my life has had such a large impact over such an extended period of time. My life and health would not be where they are today without surfing and I hope to surf for the rest of my life.
About Our Guest Writer:
Tim Delaney, Content Writer.  Tim studied Environmental Science at the University of California, Santa Barbara.  He is an avid outdoor enthusiast, loves to surf, is passionate about health, and discovering ways to enjoy life with diabetes.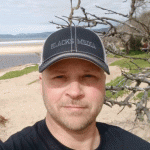 Advertising Disclosure: This post may contain promotional links. Watch the Review may be compensated if you use these links.
---
Surfing To Good Health With Diabetes FAQs
How does surfing affect diabetes?
Surfing does not affect diabetes. Surfing, like all sports activities, lowers glucose levels in people but diabetics must be careful when surfing not to let glucose levels fall too low. On the other hand, having diabetes might affect sports performance due to the diabetic side effect (or symptom) of lower energy levels.
Can I surf if I wear an insulin pump?
Yes, but it might be more trouble than it is worth instead of carb-loading pre-session. There are several waterproof insulin pumps on the market, but they all have similar drawbacks like being bulky and the greatest concern is that body heat will affect the potency of the insulin.
Can I buy insulin in Costa Rica during my surf trip?
You should always pack medication to last your entire trip, no matter how long the trip or what the medication. You can never be too sure, especially when medication is critical. That being said, with a prescription, insulin can be purchased fairly easily in Costa Rica, but not all brands may be available. Talk to a doctor, and decide if a little less weight in your luggage is worth the risk.
---