Creating The Perfect Landscape
Does your yard not inspire joy? Perhaps it is time to throw it out! Yard space or even patio space often goes unused when it isn't fun or relaxing to spend time in, which is a tremendous waste. Outdoor space around you is part of your home, and when it is neglected it not only doesn't benefit you, but it could even be detrimental to your well-being causing anxiety and taking away from the peaceful enjoyment of your abode. Whether you have a blank slate or an overgrown jungle around your house, there are several things to consider when it comes to landscaping ideas and plans.
How Do You Want Your Landscaping To Make You Feel?
It may seem like a strange idea, but before doing anything, consider the purpose of your outdoor space. Do you want it to be a place to relax; a refuge from the outside world? Should your space be a place to play and encourage the participation of others? Maybe you want a place to be creative or to inspire your creativity, or maybe you just need one corner of the world to be exactly what you want; a place you can impose your sense of order and have it not be changed by anyone else. Whatever your goal for your outdoor space, it is absolutely attainable, but a little clarity of vision from the onset will definitely go a long way towards creating your new reality.
Find A Lawn Care Service To Help With Your Landscape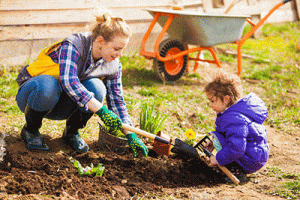 Should I Do My Own Landscaping?
Let's be realistic. Can I mow grass? Yes. Can I clear five cubic yards of dirt, make 1,000 square feet level but sloped enough to drain properly and actually install the drain so that my yard doesn't flood? Maybe, but do I really want to? And if I really did want to, how long would it take me to do it? How many weekends would you like to spend devoted to your project? Are you prepared to invest 500 hours of your life to create your space? If so, then go for it! Completing big or important projects yourself around the house or yard can feel incredibly fulfilling and instill a great sense of accomplishment as well as save lots of money. It can also be very frustrating if we meet our limitations along the way, and that third trip to the hardware store in a single day can be exasperating. Carefully weigh the pros and cons when considering how much sweat you want to put into the project before you spend the first of your hard-earned dollars.
How Much Does It Cost To Landscape A Space?
Do you have a small budget? Do you only have a small patio space? Maybe your whole project only involves getting some furniture and an umbrella and maybe some lights. Often a simple facelift for the yard like trimming back overgrown greenery, pressure washing a deck, and adding some new furniture or lighting will be just the update your space really needs, in which case you may not need much of a budget. Power washing concrete, pavers, or decks can really rejuvenate without needing to replace anything. If, on the other hand, you had more drastic ideas in mind, be prepared to set some money aside for a little while so that you have the budget to make your dreams into realities. Getting the help of professionals when making more dramatic transformations of a yard space means you should be prepared to spend a minimum of $10 per square foot. This will vary regionally based on local cost-of-living, but remember that materials are less than half of what you should expect to pay for qualified, insured labor. My yard is just over 1000 square feet and has an existing patio cover and concrete patio that I want removed. Replacing the pergola with one made of Alumawood (if you haven't heard of it you may want to check it out) and replacing the concrete with pavers, plus building a small stone planter, adding irrigation, and factor in the time and cost of properly disposing of all of the waste and the three bids I received for the job averaged about $20,000. Without the demolition, it probably would have been closer to $15,000. Labor is expensive, and rightly so. Not only do I want professionals that are licensed and bonded, but legally it is MY responsibility to be certain anyone who comes onto my property is insured. That is a cost that must be incurred by the company and therefore gets passed on to the consumers. For a big project, be prepared for a big price tag and estimate closer to $15 per square foot. Not only do you not want to run out of funding once the project is underway, but you don't want to compromise on your dream space.
Should I Work With A Designer When Planning My Landscaping?
While you may have a vision, most contractors worth their salt will have ideas on how to bring your project together. Since these are the people that have done this before (must have) and know a thing or two (you hope) about it, listen to the professionals. Some landscaping companies have professional designers on staff, and if your project is more complicated like including water features or gas or electric appliances, get input from a professional. They may even make suggestions you hadn't thought of that will have you loving the transformation even more, and again, the contractor might suggest materials that will really make the space pop. For our yard, the suggestion of a more rustic stone for the planter and a light color for our border pavers really added a gentle contrast we're very happy with, at almost no extra cost to my original plan.
Lastly, be sure to take your time, because you want the result to potentially last for decades. Be sure to get at least three estimates and along the way a sense of how communications will go with different individuals. That being said you should hold your contractors to a timeline you both agree to in writing before the job begins. That also means not paying everything at once. Structure payments also in writing so that you pay as you go, leaving at least 15% for the final payment to be given after work has passed inspections. This will give you a little peace of mind and generally help ensure a strong completion, rather than see daily work hours diminish as the project progresses. Good luck! Enjoy your new space!
About Our Guest Writer:
M.R. Felker, Content Writer. M.R. Felker lives near San Diego, travels frequently with his amazing wife, and likes to live dangerously by accepting candy from strangers.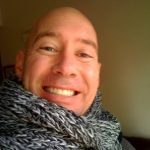 Advertising Disclosure: This post may contain promotional links. Watch the Review may be compensated if you use these links.
---
Landscaping Tips FAQs
How do I know if my contractors are licensed?
At the very least a contractor should be honest about licensing and have a license number on their business card, but you can also go to https://www.cslb.ca.gov/findmylicensedcontractor to verify their license is currently valid.
What happens if a contractor is injured while working on my property?
Most contractors carry large liability policies that cover them and any of their employees and subcontractors in case of injury (another reason for higher costs for contracted labor) removing any liability from the homeowner. Depending on the injury, however, a contractor could still sue the homeowner, however, so be sure that any contractor that is hired is willing to provide proof of insurance and signs a release of liability form before the job begins.
We just moved to an area and don't know anyone to get recommendations. How can we find a reliable contractor?
Ask folks at your local hardware store. Large companies aren't allowed to make recommendations for legal reasons, but smaller stores and landscaping supply centers may be willing to share some information, and some stores allow contractors to leave business cards behind. Be sure to get at least three bids, that way you'll know more about pricing and get different ideas from different contractors' perspectives.
---