Preparing For Your First Car Purchase
When buying your first car, you may feel a little overwhelmed. With so many choices on the market, it can be tempting to go with the flow and buy the first one that catches your eye. However, if you want to make sure you end up with the best possible vehicle, you would be well-advised to follow these five steps: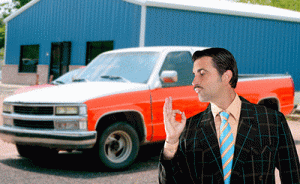 1. Create A Budget For Your Car
The first step to take on your journey to becoming a car owner is to create a budget. Ideally, you should try to choose a figure that will allow you to purchase a practical and reliable vehicle but won't make it difficult for you to meet the rest of your financial obligations.
2. Secure Financing For The Car
Once you have a general idea of how much you would like to spend, you must next find someone to lend you the money. Many first-time buyers find that credit unions generally offer the best rates. However, you should also explore the possibility of borrowing from a bank or financing the deal through your chosen dealership.
3. Shop Around For Good Car Deals
It's easy to go with the first car you like, but it's a much smarter decision to give it some time and broaden your search. Research the vehicles you like and don't be afraid to visit multiple dealerships. When you eventually sign on the dotted line, you should be absolutely sure that you are getting the best deal.
4. Look At Car Histories And Car Reviews
If you are considering the purchase of a used car it is always a good idea to take a look at its vehicle history report. Doing so will let you know if the vehicle has ever been in a serious collision or if it has ever had any fire or flood damage.
Of course, you should also do some research if you are planning to buy a new car. Looking through online reviews and governmental safety reports will give you a solid understanding of exactly what you are purchasing.
5. Take A Test Drive In The Car
You should never buy a car without first taking it for a test drive. Once you get it out onto the open road, you can check to see if it has any issues with steering, braking, or gear shifting. Your test will also allow you to check on more minor elements of the vehicle such as the strength of its air conditioning system.
When you are confident that the vehicle offers everything you need, you can return to the showroom and complete your purchase.
Buying A Car For The First Time
The prospect of buying a car for the first time can be daunting. However, as long as you follow the steps laid out in this article, it won't be long before you are driving home in the perfect vehicle for you.
Advertising Disclosure: This post may contain promotional links. Watch the Review may be compensated if you use these links.
---
Buying Your First Car FAQs
Is it better to buy a car from an individual or a dealership?
An individual may offer a better price on a used vehicle, but this is also because the dealership will inspect the vehicle and by law must make any and all necessary repairs, which will be reflected in the price. Additionally, dealerships may provide a limited warranty which gives the buyer a period of time to ensure that the car is in good working order.
Can I have my mechanic look at a car before I buy it?
It is always a good idea to bring a used car to a trusted mechanic before purchasing. If a seller refuses to let a mechanic look at the vehicle, it should be a red flag that perhaps the seller is not disclosing something important. A vehicle purchased from a dealership should have already been inspected, but again the seller should not have a problem with a secondary or even tertiary inspection.
How can I be sure I'm getting a good deal on a used vehicle?
The Kelley Blue Book has long stood as the best tool for appraising the value of used vehicles. It has statistics on almost every make and model and year for most major brands, and takes into account mileage, interior and exterior conditions, as well as options, and offers values based on your location and whether the car is purchased from an individual or dealership.
---