Enjoying A Restaurant Meal | Delivering In Or Dining Out?
The Benefits Of Dining Out
Dining out is a time-honored pleasure enjoyed by people all around the world. In every country, diners can be ensured of a quality meal and personalized service that makes dining out so much fun. From the moment one arrives they are met with a warm greeting from a friendly face whose job is to make guests comfortable. The charm continues from there as the host guides the guests to comfortable and sometimes luxurious seating. Upon glancing at the menu diners are met with a wide variety of choices for food and beverage. Many of the menu items may be exotic and/or signature items that might not be available on any other menu. Daunted with so many choices, diners are catered to by a professional service staff that will provide for every need without having to do more than ask. Diners often choose items from the menu that they would normally not prepare at home like an aged Rib-Eye steak or Oysters on the half shell, with the confidence that their meals will be prepared by professionals who will clean, cut, cook, and plate every item ordered to standard. Diners may choose to order craft cocktails, international or library wines, and craft beers that may not be available in any other establishment. Signature desserts are a common reason diners may frequent a particular restaurant and sometimes are even ordered before the main courses. Restaurant quality coffee drinks and exotic teas are often a staple of dining out. At the end of the meal, diners are presented with the total that will only reflect the items that were ordered but will in many countries deem a service charge or gratuity that is based on the total. Finishing their meals diners are sent off with a warm thank you and a gracious goodbye.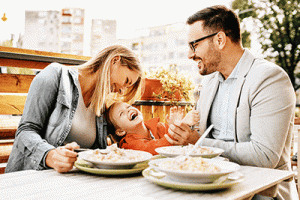 The Benefits Of Restaurant Home Delivery
Today's busy lifestyles leave many with little time to think about let alone prepare quality meals from home on a regular basis. For this reason, many will dine out or order take-out. Congruently, restaurant delivery has become an important facet of restaurant culture. The most easily seen benefit of restaurant home delivery is the simple convenience of never having to leave the house and having more options than pizza. When ordering delivery from a restaurant, the diner will have all the options of eating from their favorite restaurant while simultaneously having all the comforts that home provides. Similar to dining in a restaurant there are a variety of options for both food and beverage. Some of these items may only be available from certain restaurants and may satisfy an undying craving without the need to go anywhere. Ordering home delivery from a restaurant, a diner will know that their meal will be prepared by a professional staff eliminating the need to clean, cut, cook, or package any of the food. Beverage choices at home are limitless; from a bottle of fine champagne bought from the store at a fraction of the restaurant price to a six-pack of handcrafted sarsaparilla, to water straight from the tap. Desserts are a viable option even ice cream as most delivery companies will have a cold transport container to keep cold items cold. Dessert cravings are serious and many delivery orders especially late at night are very dessert specific. Upon delivery, the diner is presented with the total that will reflect the items ordered and an included delivery charge. A gratuity for the driver is also an unspoken cost in the transaction but will add toward a relationship with the driver and the delivery company.
Dining Out Compared With Restaurant Home Delivery
Dining out and having food delivered from a restaurant both provide a great deal of convenience in that diners neither have to clean, cut, cook or otherwise prepare the food. There is also the convenience of not having an entire kitchen to clean after preparing a quality meal. The quality of the food can be guaranteed as it is being prepared by seasoned professionals. Dining out has a more social quality and requires even the need to look presentable, while delivery offers the option to eat in pajamas and have only Netflix for company. Either way, there is little or no mess to clean up. Delivery will require recycling or disposing of the packaging. Delivery is more informal and for that reason is less expensive. Dining out may cost more for premium beverages and the suggested gratuity. Dining out allows diners to be catered to on all fronts by attentive staff who will thank you for patronage. This is a great compliment to good food and drinks in a nice establishment. All in all, dining out and restaurant home delivery both provide a great deal of convenience for modern diners. There may be pros and cons to weigh, but the actuality is that the two are really as similar as apples and oranges.
About Our Guest Writer:
Tim Delaney, Content Writer. Tim studied Environmental Science at the University of California, Santa Barbara. He is an avid outdoor enthusiast, loves to surf, is passionate about health, and discovering ways to enjoy life with diabetes.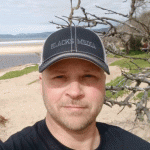 Advertising Disclosure: This post may contain promotional links. Watch the Review may be compensated if you use these links
---
Dining Out Vs. Restaurant Home Delivery FAQs
What kinds of foods are available for home delivery?
These days, almost every restaurant either delivers or is part of a delivery service like Doordash, but some foods won't taste as good after delivery times, and other foods (sushi, for one example) might put one at risk of contamination or illness from improper handling.
Can I get alcoholic beverages delivered?
While in some states retail alcohol is prohibited from delivery services, in others there are services and even apps like Drizly and Saucey which claim to deliver alcohol to your home within an hour. Doordash will also deliver alcohol but in all cases an urban location is more likely to receive service than a suburban one.
Which costs more? Delivery or dining out?
There are several factors to consider include purchasing beverages, tipping and even the cost of gas and how much your time is worth. Will you order wine or do you have wine at home? Will you splurge on desert?
---