Traditional Holiday Dinners
Fall and Winter Holidays are filled with celebration and cheer. Family and friends gather from near and far to make the occasion all the more memorable. Cold weather outside makes for a perfect cozy environment for warm holiday beverages, stories around the fireplace, and unforgettable holiday meals that leave one longing for next year. One only needs to mention Thanksgiving turkey and mouths start watering. Other holiday favorites like mashed potatoes, green beans, pumpkin pie, and eggnog are only a thought away and pique the holiday enthusiasm. From household to home every family celebrates their holiday season in different ways, though many things are staples that cannot be missed.
As a hotel employee for many years, I became accustomed to seeing the same families year after year on both Thanksgiving and Christmas enjoying a professionally prepared meal in a comfortable if not elegant setting. At the time this seemed odd to me as my family had always spent the holidays together at home. Over the years I realized the advantages of going to a fine establishment for such a family holiday gathering. Convenience is a large factor. Having meals prepared for the entire family by professionals who will cater to every need is a luxury that not every family can enjoy. Large spacious tables, elegant table decorations, beautifully plated meals with seasonal beverages, and decadent desserts are just some of the benefits of dining out on holidays. An added convenience is that when the meal is finished there is no mess to clean up. This in itself can make dining out worthwhile. Family members can enjoy time together without scrambling to prepare food, decorations, seating, or having an incredible mess to clean up.
Order A Home Delivery Meal Kit Today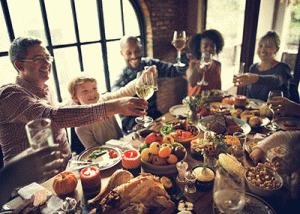 Creating New Holiday Traditions
Holidays are steeped in tradition from the location of celebrations to guests in attendance, to traditional decorations, and especially holiday meals. As the years pass some things about these traditions change. Passing of a cherished loved one, family or friends moving away, a family member making drastic dietary changes, or other unexpected circumstances can all make creating new holiday traditions a necessity. Perhaps simply changing the locale of a holiday gathering, choosing some new main courses or desserts, or even simply changing the time of day to celebrate are all examples of changes in holiday traditions that many have experienced over the years. Having the ability to adapt to the curve balls that life sometimes presents us can be a challenge, but those changes quickly become new holiday traditions.
Getting Your Holiday Dinner Delivered
As odd as I thought it was that so many people enjoy their holiday gatherings away from home in a restaurant or hotel, the thought of having a holiday meal delivered was equally surprising. It seems that this is a trend that is quickly growing in popularity with modern families. Imagine having the perfect Thanksgiving dinner including a perfectly roasted turkey, mashed potatoes with gravy, stuffing, homemade cranberries, apple and pumpkin pie, and anything else that your guests might desire brought directly to your home hot, fresh, and ready to serve. There is no cleaning, cutting, cooking or otherwise preparing of any of the food necessary and the food will be made to a professional standard. There will not be one person who's entire reputation as a cook is resting on the amount of moisture in the feast's main attraction, the turkey. Countless options may even encourage trying new unfamiliar dishes like roast duck or honey glazed brussels sprouts. Classic dishes like green bean casserole or grandma's famous ambrosia salad can all be made to restaurant specifications. Family and friends will have more time to relish in each other's company rather than requiring so much effort to put together an incredible meal especially if the gathering is a large one. More stories can be told, more football can be watched, more photos of the little ones can be taken all by simply having the holiday meal delivered by a professional delivery or catering company. With so many positive aspects to ordering delivery of holiday meals, it is definitely an option worth considering if not creating a whole new tradition that takes away so much of the toil involved in entertaining guests for the holidays. At the end of the day, the cleaning is nowhere near the chore it is during a traditional family gathering. This provides more time for relaxing by the fire, taking long walks in warm winter clothing while caroling, snuggling, watching a favorite holiday movie, or any number of wonderful activities associated with the holidays.
Holiday Dinner Delivery Tips
When ordering holiday meals it is always a good idea to order just more than enough. Not going overboard, simply order enough tasty holiday food to enjoy over the following days in the form of leftovers. Just because the meal was delivered doesn't necessarily mean there won't be food to enjoy in sandwiches, turkey burritos, eggs, and mashed potatoes or even apple pie for breakfast. Having food delivered will give you options like ordering another roast turkey breast, an extra pound of potato salad, or even half of a chocolate cheesecake which might not make sense if cooking from home.
Creating new traditions is not always easy but can be a refreshing contrast to the norm. Consider ordering delivery for this year's holiday meals. The experience could be something special and help to create an unforgettable dinner with friends and family.
About Our Guest Writer:
Tim Delaney, Content Writer. Tim studied Environmental Science at the University of California, Santa Barbara. He is an avid outdoor enthusiast, loves to surf, is passionate about health, and discovering ways to enjoy life with diabetes.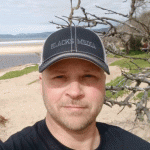 Advertising Disclosure: This post may contain promotional links. Watch the Review may be compensated if you use these links
---
Holiday Dinner Delivery FAQs
How much does holiday meal delivery cost?
Prices vary based on location and when it is ordered. As of December 11, 2019, Publix had one of the least expensive deals starting at about five dollars per person for a simple Thanksgiving meal, while the average price comparing seven different retailers was about ten dollars per person.
Are there vegan or vegetarian holiday meal delivery options?
Yes! Many companies like Green Chef, Hello Fresh and Blue Apron offer vegan and vegetarian options. Prices vary, and availability varies by location.
Can beverages also be delivered with my holiday meal?
Yes they can, but sometimes by a different company than the food delivery. Many grocery stores will deliver beverages, and some stores will also deliver alcoholic beverages. The laws regarding these practices vary greatly by location, so be sure to inquire far in advance when planning.
---