House Sitting Services
Going out of town, whether you're traveling for a work trip or seeing the world, means leaving your property unattended. If you have pets, it likely means finding someplace where they can stay comfortably. This often means boarding your cat or dog away from home for an extended period of time. House sitting services are here for you.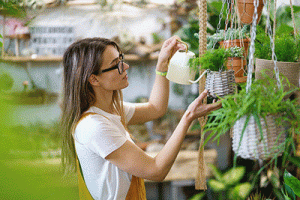 To combat an empty house and avoid undue stress on pets, house sitting services have popped up all over the globe. These services aim to connect homeowners with qualified sitters who can manage their property and pets while they are away.
For sitters, this type of work offers flexibility, and in some cases, the ability to travel. As these online house sitting services grow, more and more people are using them on both sides of the coin.
How do internet-based house sitting services really work, though? Keep reading to learn more about why these services have become so popular in recent years.
The Early Days of House Sitting: Feed the Cat, Raid the Fridge
The early days of house sitting typically meant finding somebody through word of mouth. Maybe your neighbor had somebody watch their house. Maybe a teenager down the street from you would come by and feed the cat before eating all of your ice cream for a few bucks a week.
The early days of house sitting were simple – check on the pets, water the plants, and don't break anything. Today, owners typically want a little more for their pets and homes. House sitting services have grown rapidly in recent years because of this.
How House Sitting Has Become a Career
House sitting, at least in the old days, was something you might do as a favor to a friend or family member. Maybe they even tossed you a few dollars for your help. Today, people are getting paid to take care of pets and watch houses.
The birth and rise of the internet have really made this possible. Online sitting services allow homeowners to find reputable sitters who have experience with pets and know how to properly maintain a home while they are away.
These services have made it incredibly easy to connect and secure these jobs for both parties. Ease of use is certainly an important factor, and without the internet, house sitting likely wouldn't have turned into a career over the last 20 years.
Protection for Owners and Sitters: The Birth of House Sitting Services
One major thing that house sitting services provide is protection for both the owner and the sitter. In many cases, this protection comes in the form of insurance. Insurance costs are often offset by fees that the sitter or homeowner will pay to use the site in the first place.
House sitting services also give homeowners some recourse if there are issues related to property damage while they are away. For sitters, using a site as a middleman ensures that they receive payment on time as expected.
What House Sitting Services Are Typically Offered?
House sitting services vary quite dramatically. Some are designed for high-end properties that may have special needs. Others focus on pet care. Here are some of the common services house sitters will provide:
Care for pets. This may include cats, dogs, or in some cases, special pets like horses, rabbits, and reptiles. House sitters typically do things like take your dog for a walk around the neighborhood as well.
General property maintenance. This will include things like taking out the trash and ensuring that the temperature of the home is kept within a safe range so no damage occurs. This may be particularly important in cold climates where pipes can freeze and burst in the winter months.
Watering plants. Plants that require water are generally taken care of by a house sitter. This may include indoor and outdoor plants as well as lawns, shrubs, and trees. Gardening services beyond watering are typically not offered.
Checking the mail. Most house sitters will bring your mail inside and store it somewhere safe until you return home.
Turning lights on and off so your property doesn't appear vacant. A house sitter's presence will also ensure that your home doesn't look empty for a long stretch of time, making it an attractive target for criminals.
Key Factors for Sitters and Owners
Choosing a house sitting service whether you're an owner or a sitter doesn't have to be difficult. In fact, you may decide that using more than one, particularly if you're a sitter looking for regular work, is ideal.
When it comes to finding the right service, insurance and protection for both the sitter and owner are important. Check and see what kind of protection is offered to you before you sign up and take a job or search for a sitter.
For owners, background checks are particularly important, as are sites that offer sitters with special skills if they're required for your property. An example might include caring for a large property, multiple dogs, or exotic pets like snakes.
With a little research, both owners and sitters can find a service that connects them with the right people.
And be sure to check out more reviews of our Home and Garden Services here at Watch the Review.
Advertising Disclosure: This post may contain promotional links. Watch the Review may be compensated if you use these links.