Living With Diabetes In A Coronavirus World
In this article, I will discuss Diabetes and how it relates to the recent, global pandemic Coronavirus that has changed the world as we know it overnight. I won't go into too much detail about Diabetes itself but instead, focus more on the relation of Diabetes to the Coronavirus. I will describe some of the primary concerns of Diabetics and some methods to avoid pitfalls. I will also detail some recommended tools for staying healthy, avoiding contracting the virus, what to do if you get sick. Some of the topics I've covered in other articles like Blood Glucose Levels, Insulin, and Diabetic Sick Days. I encourage you to give those articles a glance for a review of those subjects.
How The Coronavirus Affects Diabetes
By nature, the Coronavirus is potentially more dangerous to Diabetics than other people. It is not that Diabetics are at greater risk of contracting the virus, but are more susceptible to the complications of the virus. Diabetes can generally be described as a condition of having elevated Blood Glucose Levels. It is these elevated Blood Glucose Levels which make Diabetics more susceptible to illnesses of all kinds. Ailments that are not always fatal like Influenza or Pneumonia can be critical for a Diabetic and can often lead to death.
A compromised immune system is what puts Diabetics at greater risk of illness than other people. Keeping Blood Glucose Levels in the optimal range can reduce the effects of disease on the body. Because the immune system of the Diabetic is compromised it is important for Diabetics to take extra care in regards to warding off and staying safe from the Coronavirus.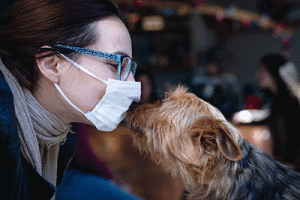 Having Access To Diabetic Medication During The Coronavirus
Initially, the biggest concern for Diabetics in relation to the Coronavirus was access to medication, especially insulin. The current global insulin market is valued at $24 billion annually. The price and availability of insulin were of top interest as the effects of the virus began to take hold internationally. Access to insulin is the number one concern for Type 1 Diabetics as at most a Type 1 Diabetic
can live 1 to 2 days at the most without insulin.
The two largest producers of insulin are Eli Lilly and Novo Nordisk. Both companies have publicly stated that the supply chain for this important medicine is secure and has long term plans to keep Diabetic patients supplied.
When it comes to staying prepared in light of the Coronavirus, the American Diabetes Association recommends being prepared and making a plan. The first thing recommended is to gather supplies:
1. Numbers of doctors and healthcare team members, pharmacy, and insurance providers
2. List of medications and their respective doses
3. Candy, Soda, or other simple sugars in case of low blood glucose emergencies
4. Extra refills on prescriptions in case a state of emergency is declared. Consider having medication delivered to avoid leaving home.
5. Plenty of insulin for the coming week in case of sickness or inability to refill prescriptions arise. The ADA lists InsulinHelp.org as a resource for those struggling to pay for insulin.
6. Extra rubbing alcohol or alcohol wipes, antibacterial soap to wash hands, and ample groceries to make it through an extended period at home.
The ADA also recommends being prepared to talk to your healthcare team about changes in food consumption, adjustments in medications, Blood Glucose Level fluctuations, ketones, medications to use for flu, virus, or infections, and any changes in medications if you are sick.
Generally, the biggest question is do you have enough medication? Food falls into this category as well as food is medicine too. Medication is the limiting factor when it comes to Diabetes. Staying supplied and ready for an emergency will be the most important asset in terms of the Coronavirus.
Ways To Stay Healthy With Diabetes During The Coronavirus
In terms of staying healthy, the precautions for Diabetics are the same for the rest of the population with a focus on details. Primarily avoiding contact with people especially sick people and following the recommended safety protocols:
1. Washing hands often with warm water and soap ideally for 20 seconds or more, especially after coughing, blowing your nose, or being in public places. If washing hands is not an option, then use a sanitizer with at least 60% alcohol.
2. Avoid high-touch surfaces like door handles, handrails, or handshakes, washing hands thoroughly after touching surfaces in public places.
3. Avoid touching your face, especially the eyes, nose, or mouth.
4. Disinfect the home paying close attention to high-touch surfaces like doorknobs, light switches, toilets, faucets, etc.…
5. Avoid crowds, especially those in poorly ventilated areas.
6. Avoid all non-essential travel, especially plane trips and cruise ships.
Staying healthy during the Coronavirus pandemic is crucial for a Diabetic and following the recommended guidelines is the best way to avoid contracting the virus and putting yourself at greater risk. Self-Isolation is a great tool in avoiding the Coronavirus as it lessens your chance of contact with someone who has been exposed to the virus. This includes not visiting friends and family as well as keeping a safe distance from others publicly. Washing hands is very important for lessening the chances of exposure to the Coronavirus, COVID-19 and any other illnesses like the flu or even a common cold which could lead to other complications.
Contracting The Coronavirus With Diabetes
If illness does start to set in and symptoms of the Coronavirus are developing the first thing to do is to call your doctor for medical advice. Some common steps may help in the incidence of illness:
1. Drink plenty of fluids to avoid hydration.
2. Closely monitor Blood Glucose Levels to keep them in the ideal range and check BGLs more frequently throughout the day, approximately every 2-3 hours.
3. Have candy, soda, or other simple sugars handy to remedy low Blood Glucose Levels.
4. In the instance of High Blood Glucose Levels, check for ketones and call your doctor if ketones are medium to high.
5. Wash hands frequently and clean injection, finger-stick, and infusion sites with alcohol.
Diabetics are at greater risk of complications of the Coronavirus than others due to the immunosuppressive quality of Diabetes. For this reason, Diabetics have a lot to consider in terms of contracting the Coronavirus, staying healthy during this pandemic, and recovery if stricken with illness from the Coronavirus. Primary is the need to keep all medications and necessary tools for managing Diabetes stocked. Keeping an extra supply of medications, BGL testing supplies, food, water, and sugar on hand in case of an emergency is critical. Following the recommended protocols for social distancing, hand washing, and staying home is even more important for a Diabetic.
We Will Get Through This
This experience of mitigating a pandemic is unprecedented in modern times and it is critical that we all do our best to stay healthy to add to the health of our nation and the entire world. Hopefully, things will return to normal in a reasonable amount of time and we all will have learned the value of simple things like dinner with family and friends, drinks after work with colleagues, a surf session with the boys on the weekend, or even celebrating the birthday of a niece or nephew. These are trying times to say the least, but perhaps we as a society will be stronger for it in the end. Stay safe and well readers, best to all of you!
About Our Guest Writer:
Tim Delaney, Content Writer.  Tim studied Environmental Science at the University of California, Santa Barbara.  He is an avid outdoor enthusiast, loves to surf, is passionate about health, and discovering ways to enjoy life with diabetes.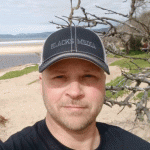 Advertising Disclosure: This post may contain promotional links. Watch the Review may be compensated if you use these links.
---
Diabetes and Coronavirus FAQs
Is antibacterial soap better than regular soap?
According to the U.S. Food and Drug Administration (FDA), there isn't enough science to show that over-the-counter (OTC) antibacterial soaps are better at preventing illness than washing with plain soap and water.
What are keytones?
According to WebMD, Ketones are chemicals your liver makes. You produce them when you don't have enough insulin in your body to turn sugar (or glucose) into energy.
What's the best candy for a diabetic emergency?
Hard candies, like mints and Life Savers, are good. You will need to eat several depending upon their size. Also, a small box of raisins is good.
---