Quarantine Time Capsule: We Are Living History
Years from now, people would still be talking about this event and how it changed the American way of life as we all know it. What a better way to remember this event as it unfolds than a time capsule? Creating a time capsule is not only a great way to preserve these memories, but also a fun way to remember history as it unfolds. Think about when you open it or unbury it years from now, it would be like looking through photo albums, reminiscing as you leaf through old yearbooks, or even opening a box of childhood artwork moms have been known to collect.
In the past, the burying of time capsules were highly celebrated events to capture snapshots of history, such as the time capsule buried in Seward, Nebraska which claims to be the largest in the world. The 45-ton vault was buried and sealed in 1975 on the front lawn of Harold Keith Davisson. The time capsule is said to contain an eclectic assortment of 5,000 items, including a pair of bikini panties, a man's leisure suit, and a brand-new Chevy Vega, (the cheapest car he could find). The capsule is set to be opened on July 4, 2025.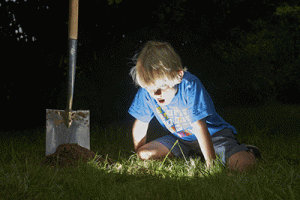 Is A Time Capsule An Educational Activity During Quarantine?
Absolutely! Time capsule activities are a great way to keep kids learning while they are having to stay at home during difficult times. Keeping a journal helps keep their writing skills sharp. Their journal could be the place where they can express their creative side and come up with ideas that may turn out to be something out of the ordinary someday. Famous writers like Virginia Woolf, Maya Angelou, Ralph Waldo Emerson, Henry David Thoreau, Sylvia Path and Alice Walker are only a few who have journaled extensively. Journal writing will also give them the opportunity to put into words thoughts and feelings they may not normally voice out. This is important at this time because of the difficult things many are facing and children, in general, would not know how to share. For children that are more on the artistic side, they can illustrate either by hand or electronically the journal that they are keeping, or even journal using images instead of words to tell their stories. For the mathematically inclined, this activity can be further enhanced by calculating the volume of the container you're going to use, weight, density, etc., and figuring the number of seconds that will pass before the capsule will be opened. You can also include in the time capsule calculations on how much food is needed depending on the number of people in the home which is very useful when grocery shopping or ordering food for take-out or delivery. Being able to estimate how much each person will consume can also be a lesson in sociology describing the hoarding that is happening in many parts of the country.
What Can Your Kids Put In A Quarantine Time Capsule?
The great thing about time capsules is you can keep it simple or make it very elaborate. You can even create a theme about the time capsule you're going to create. A great way to start is probably to look back from the time that you and your family started sheltering in place or staying home. Some items you might want to include are photos, drawings about the different special events that happened while you are staying home, printed articles or magazines, objects that represent a significant moment like a special toy, a lost tooth, or even samples of popular music. You can also include any news articles that capture the different timeline of the virus as it swept through the US and the rest of the world. Each person in your house may choose to create their own time capsules or you may create one as a family, but each family member should contribute at least one item. Another great item for each member to add is a part of their journal, or a letter to their future selves including observations of their current thoughts, state of mind, and emotions being felt now. The letter is an excellent opportunity to express feelings in a healthy way and to reflect on them later, which may be difficult when under quarantine.
What Should You Use As A Quarantine Time Capsule?
The container or capsule is one of the first choices you need to make. Part of the challenge of creating a time capsule is finding the right container to act as your "capsule" and hold all these memories. Being stuck at home at this time might limit your choices of a container, but part of the fun of the project is to pick or create something. Whatever you use, the more significant it is to what's happening the better, like a sturdy box that was used to deliver groceries or other necessary items while sheltering in place. The container that you chose can be as plain or fancy as you want. Decorating the time capsule can be another activity that you can add to the memory. Your capsule needs to be able to keep important items safe, so it should be durable and water-tight if possible, to best protect the contents. A cardboard box is a poor choice, especially if you are planning on burying it in your backyard. Your chosen capsule will also determine the size of the items you are going to put in it.
When Should You Open Your Time Capsule?
After determining what goes in the time capsule, deciding when to open it would be the next fun part. Most time capsules are opened after a significant amount of time has passed after the event. It can be after ten years, twenty-five years, coinciding with the youngest child reaching adulthood or some other date significant to the family. However you decide to do it, a time capsule is a great way to not only have fun but to make sure that your kids keep on practicing skills already learned and maybe just maybe learn a thing or two! (But we won't tell.)
About Our Guest Writer:
M.R. Felker, Content Writer. M.R. Felker lives near San Diego, travels frequently with his amazing wife, and likes to live dangerously by accepting candy from strangers.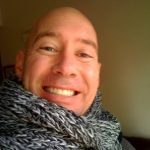 Advertising Disclosure: This post may contain promotional links. Watch the Review may be compensated if you use these links.
---
Quarantine Time Capsule FAQs
What if our yard is too small for a quarantine time capsule?
While it is fun to get out and bury things in the dirt, it may not be a feasible option for all of us. You may need to be creative in how the capsule is buried, but it can still be fun. Taking digital images of some of the items might be a good way of including items that may not fit in the capsule you have chosen to use, but be careful when storing so that it will be accessible later.
How should I mark the location of our quarantine time capsule?
A statue, plaque, or other small item or structure is best for marking the spot of your time capsule. Plants or trees may root into the capsule and destroy the contents, so try to use something difficult to move that will remain over time.
Does the quarantine time capsule count as a science experiment?
Yes. The creation of hypotheses at the beginning of the lesson and the drawing of conclusions at the time of opening suggests a valid experiment, which is why this lesson is so powerful, because it covers all core educational subjects.
---