Tips For Traveling To The Philippines
Mabuhay! Heading to the Philippines? Be prepared for great, inexpensive food, a tropical climate year-round, and a warm welcome!
Which Airline Should I Fly To The Philippines?
Several carriers fly to the Philippines, but not all are equal. Philippine Airlines is one of the cheapest, but sometimes you get what you pay for. PAL does have more flights daily, but the food and service tend to leave something to be desired. Japan Airlines is a bit more expensive and has fewer flights, but the food and service are superior. On a recent trip coming back from the Philippines, there were mechanical issues with the plane and we were required to deplane. Because we were flying JAL, we were given a room in a hotel for the evening, transportation to and from the hotel, and meal vouchers, whereas PAL would not have provided any of those things. Flying with points is a little more challenging, as JAL doesn't partner with any credit cards, but if you're savvy enough, you can transfer points from Alaska Air and at least upgrade to business class. Purchasing business class with points on JAL is hit-or-miss because they only release that option sporadically.

What Is Philippine Culture Like?
Be prepared for varying degrees of culture shock depending on where you visit in the Philippines. The country is predominantly Catholic, and many of the cultural festivities are centered around their faith. Due to the decades-long presence of the American military, there is also a great deal of American influence towards the "ideal" standard of living, while the youth are especially influenced by Asian movies and music. The capital of Manila is the landing point of almost all international travel, and I feel like there are different levels to the city of Manila. At its center, it is very western, and Bonifacio Global City (BGC) and Makati are the financial centers. The population is primarily composed of international business people and expatriates. There are high-rise condominiums, luxury auto dealerships like Lamborghini and Ferrari, several malls and hundreds of clothing stores and restaurants, but just outside the city center Manila changes dramatically and there is a much different standard of living. Even in the city of Manila, the average salary for local employees is about $1US/hour, and housing just outside the city center is reflective of that. The farther one goes from the cities ("into the provinces") the more the disparity in the standard of living is evident, but the attitude of the people never changes. The extended family is the center of life, and great food is the glue that holds it together. Lots of beef and seafood and tropical fruits and vegetables are always on the menu, and NEVER tell a Philippine mother or grandmother that you're hungry unless you're prepared to eat for the next couple of hours, and refusing seconds is not an option. Greet people with a smile and you will never be disappointed or turned away. Show respect and humility and you will be welcomed with open arms. While this may be true in many parts of the world, it is especially true in the Philippines.
Where Should I Visit In The Philippines?
The Philippines is an archipelago of a thousand islands, but there are a few favorites both with locals and travelers. The island of Boracay was closed to tourism due to negative impacts on the local sea life, but that still leaves plenty of options. Cebu is very popular and if you're there at the right time of year you can swim with whale sharks. El Nido is also very popular, but almost too much so, and in this writer's opinion not worth the walk. Palawan was one of my favorite spots. Puerto Princesa is beautiful and not to be missed. The underground river at Sabang is a UNESCO World Heritage Site and most people travel by bus for one and a half hours from Puerto Princesa, take the two- to three-hour tour and return to town. I highly recommend staying in Sabang and enjoying the small village-like environment and amazing, inexpensive food offered. The resort named Daluyon was such a favorite my wife and I actually returned two years after our initial stay to spend more time in that particular paradise.
Where Should I Stay When Visiting The Philippines?
The hotel industry is strong in the Philippines due to Manila being such a hub for international trade. All of the major chains are readily available like Hyatt, Marriot, etc., as well as a few most westerners may not have heard of, but are worth checking out, like Shangri-La. One thing that will be immediately apparent when staying in hotels in the Philippines is the commitment to customer service and satisfaction at a level most American hotels should aspire to. Lounge access in the US often includes some snacks and access to a bar with expensive drinks. In the Philippines lounge access means hot food, often made to order, free beverages usually including a full bar, as well as table service without expectation of a tip. My wife and I often marvel at the level of dedication compared to the US, especially considering the low pay offered Philippine workers. Another option is Airbnb, which is especially prevalent in metro Manila. A flat in a high-rise apartment is relatively inexpensive and will provide travelers with a place to call 'home' while providing walkable access to food and shopping. On the extreme end of this, my wife and I found our very own island to rent! We spent four nights having our choice of meals prepared for us, access to a private boat, and our own personal beach that looked like something out of a movie. Be sure to check out all the different options, and consider doing something a little different, or pamper yourselves in five-star luxury. Either way, you're sure to have a unique experience in the Philippines.
Should I Rent A Car In The Philippines?
I must say I really don't recommend it. Driving in the Philippines is not for the faint of heart, and traffic congestion is generally between bad and awful to the extent that people don't discuss distance in units of miles or kilometers, but rather in time. For example, when my wife and I visit her family, we will stay relatively close, but within Manila, we can generally expect to spend a half-hour on the road to get to their home, even though this distance is approximately five miles. When the family goes "out to the province" to see relatives, the distance is only about 15 miles, but it usually takes an hour and a half to get there because of the combination of congestion and poor road conditions. I recommend picking locations relatively close to airports and flying to travel as much as possible.
These are just a few ideas to consider when traveling to the Philippines, but one thing is for certain; it's a long journey, but definitely worth making at least once in a lifetime. Cheers!
About Our Guest Writer:
M.R. Felker, Content Writer. M.R. Felker lives near San Diego, travels frequently with his amazing wife, and likes to live dangerously by accepting candy from strangers.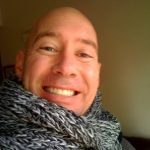 Advertising Disclosure: This post may contain promotional links. Watch the Review may be compensated if you use these links.
---
Traveling To The Philippines FAQs
What is the currency used in the Philippines?
The Philippine currency is called the Piso (sounds like the Mexican Peso) and as of 1/14/20 was valued at a little over 50PP/$1US
What is the national language of the Philippines?
The national language is Tagalog, though it is often referred to as u201cPilipinou201d and is a combination of English, Spanish, and Arabic.
What is the best time of year to visit the Philippines?
June to September is often very wet and flooding can be an issue, but year-round the temperature never really drops below 80F/26C and humidity is usually very high, so be prepared with light, wicking clothing and sandals are acceptable attire almost anywhere.
---