What Is Needed For A Long Journey
Ready to go on a long trip? Breaking out the big suitcase instead of the weekender/carry on bag? In the summer or for vacations into warmer climates, 50-pound (23-Kg) weight restrictions usually aren't a problem, but for longer trips or cooler climes space and weight can become precious. Here are a few ideas to maximize your packing and still have everything you need.
How Can I Have Enough Clean Clothes For A Long Trip?
Think about packing clothes for no more than one week, and reuse items. Most hotels offer a laundry service, and if budget is not really an issue then two-to-four US dollars per item might not be a problem. Or if a favorite item got dirty and using the hotel laundry is the only option, it is certainly worth it. Otherwise, consider traveling with a small sachet of detergent. Sample sizes or single-use packets don't take up space or weight and can effectively double or even triple the lifespan of your road wardrobe. Many hotels have retractable clotheslines in the shower, so a quick wash and rinse in either the sink or tub is all you need. Most hotels also offer an iron and ironing board either in the room or by request if you have more formal events on your itinerary or in case you prefer a more pressed look. Nicer clothes take more space because you don't want to wrinkle them, but consider just rolling everything up and pressing and hanging things after your arrival.
Plan Your Next Vacation Getaway Now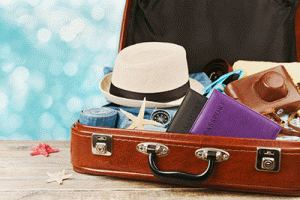 How Can I Prepare For Varying Temperatures?
My wife and I recently traveled to the Philippines for Christmas and Japan for New Year's Eve. It was almost 90F/32C in the Philippines and 45F/7C in Japan and we would be gone for three weeks. Some items were dedicated to one end of the trip or the other, but I brought short-sleeved shirts that could be layered and still look nice. Breathable, stretchable, poly- materials breathe, wick moisture, and dry quickly when washed. They are also very light, resist wrinkles, and pack into very small spaces. Besides a few nicer cotton shirts, all of my short- and long-sleeved shirts were poly blends, as well as several pairs of underwear. Wicking underwear like UnderArmour, Duluth Trading Co., and Adidas brands are essential for travel due to not only their comfort level but for their capacity to be easily washed and dried.
What Are Packing Cubes And Are They Any Good?
I recently tried packing cubes for the first time, and I was very happy with the results. If you haven't heard about them yet, packing cubes are small zip-up bags in different sizes. The idea is that instead of having everything loose in your suitcase, you stuff things into the bags in order to organize and compact clothing into more manageable cubes, which fit more neatly into your suitcase. I was impressed. Not only could I designate one cube as cold weather and another cube as hot weather, but later on I could also designate one for dirty clothes. I definitely saved a lot of space, and also acted as safer spaces for anything slightly fragile, like a watch or a bottle of Sake or a Christmas Tree decoration.
Can You Entertain Yourself For Hours If Need Be?
Besides a good music catalog, a tablet or e-reader has become a permanent fixture in my travel bag, occasionally accompanied by a portable wi-fi device. From the beach to a lounge to stuck on a tarmac, I am never without something to read and something to listen to and the ability to do research or communicate at a reasonable price. Travel can be stressful, but having some good tunes can really help, and a good book is a great distraction from travel woes, or a fun repass while luxuriating. Noise-canceling headphones are a nice option, but they can be bulky and expensive compared to earbuds or even earplugs. Be sure to download things before leaving, in case wi-fi is spotty, untrustworthy, or just plain unavailable. On that note, portable wi-fi devices are small and can use local networks just by purchasing a local sim card when arriving at your destination. Huawei, Skyroam, and Netgear make different versions, and I used the Huawei with no problems. Sim cards can be purchased in advance, but are usually cheaper and more reliable at your destination. Even if you're not a big reader, remember you can also download audiobooks, podcasts, music, and movies just in case you find yourself wanting or needing a little entertainment.
What Other Essential Travel Gear Am I Missing?
Did I forget anything? The question nags even the most experienced traveler. Here is what is in my travel bag, and a few other items I don't leave home without. I use a swiss gear backpack, because it is sturdy enough to hold lots of stuff, relatively weatherproof, and has lots of pockets to help keep me organized. I bring a Nalgene water bottle clipped to the outside of the bag with a carabiner. I carry two pairs of sunglasses (in case one breaks), a stick of solid sunscreen, a bottle of nasal spray (clogged sinuses in a plane? No thank you), mint chewing gum (both for me and for my neighbor with the dragon breath and mint soothes queasiness), pens (for luggage tags and customs documents), a travel toothbrush, lip balm, spare change (for bathrooms or vending machines or lockers), phone, tablet/e-reader, headphones, earplugs, eye mask, a thin hoodie, small candies/snacks, a charging cord, and possibly a pair of slippers in case of a long flight. It may sound like a lot, but it all doesn't weigh but a few pounds, and I am ready for just about anything. Some fiber, like Metamucil, is not a bad idea to put in the suitcase, along with Imodium. I always bring small scissors, tweezers, nail clippers, bandages, and a corkscrew as well (how terrible would it be to get a bottle of wine and not be able to drink it?!).
Final Essential Travel Gear | TSA Precheck And Priority Pass
I'm not a big fan of airport lines and airport prices, so I purchased the TSA Precheck and use Priority Pass for airport lounge access. TSA Precheck means usually shorter lines and no removal of shoes/belts or computers from carry-on bags. Many credit cards that require a fee will reimburse your application fee for TSA Precheck, so be sure to check the available services of your credit card provider, and if it doesn't, consider purchasing a new card with travel benefits. Priority Pass is offered in conjunction with several different credit cards, but can be purchased directly and gives holders access to free food and beverages in over 1200 airports globally.
Hopefully, these tips will help you enjoy your travels! Cheers!
About Our Guest Writer:
M.R. Felker, Content Writer. M.R. Felker lives near San Diego, travels frequently with his amazing wife, and likes to live dangerously by accepting candy from strangers.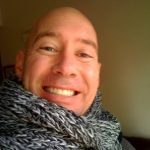 Advertising Disclosure: This post may contain promotional links. Watch the Review may be compensated if you use these links.
---
Essential Travel Gear FAQs
What kind of suitcase should I use?
Roller bags are definitely the way to go if you are staying in the city. Bags today have wheels on all four corners, and often come in pairs. Larger wheels will roll over bumps more smoothly, and be sure to get a bag that has internal separators and pockets. Bags with optional power chargers, and built-in GPS may seem novel, but some airlines have banned such bags because of concerns over batteries causing fires.
What is Global Entry?
Global Entry is like a fast track or TSA Precheck for international arrivals into the US. Many customs and immigration sites at airports in the US are using kiosks that make entry relatively simple, but in some cases arrival lines for US customs can take hours. Global Entry can be applied for online, and some credit cards will reimburse holders for the Global Entry application fee.
What about a neck pillow?
If you need to sleep on a flight and don't fall asleep easily, a neck pillow may be a good choice for you. I find neck pillows bulky so I don't travel with one, and most airlines will give you one or even two if you just ask. Blankets are also usually available even if pillows aren't, and can be wrapped around your neck to keep your head steady. Many seats have an adjustable headrest, so be sure to look.
---