How To Reduce Travel Stress
Traveling stress free is not just about attitude it's also about having details ironed out, and considering your needs before you leave. When you're stress free you treat those you travel with or encounter along the way with respect, bring joy with you, and create amazing memories, of course! Taking a little time to consider details before the day of your journey can reduce travel stress and contribute to your overall travel experience. Here are a few ideas to help all of your journeys be wonderful!
Parking Vs. Rideshare For Stress Free Travel
Before you travel, consider the choices of long-term parking compared to taking a taxi or other rideshare options. While it can be convenient having your car available upon your arrival home, after a long journey, you may enjoy being driven home via a ridesharing service such as Uber, and find it worth the price. It may be simple economics as to which choice makes more sense based on the duration of your journey; if the ride back-and-forth to the airport costs less than parking then it's an easy decision. However, if the ride costs more than parking, take the time to weigh the pros and cons and consider the value of your ability to relax at the end of your excellent adventure.

TSA Pre-Check For Stress Free Travel
If you haven't applied for it yet, consider applying for TSA pre-check and or global entry. Many credit cards that charge an annual fee will reimburse cardholders for the Application fee, so be sure to read the fine print on your credit card, or call your credit card company and ask for assistance. TSA pre-check and global entry can save you Time both arriving as well as departing, and help make your trip more seamless, and therefore more enjoyable.
What Level Of Comfort Do You Require For Stress Free Travel?
Before you book, think about your comfort needs. If this is a vacation, how much luxury would you like? Will you be spending lots of time on a beach or will you be doing more exploring? Some people don't mind more basic accommodations while others insist on finer things. Some expenses may be worth it, other expenses you may find unnecessary. For decades now my wife and I have traveled coach when we fly, but as we get older we find that flights that last more than 11 hours can be tougher than they used to be. Travel sites, like Orbitz, can give you estimates on travel times. As a result, we find that if we take more time to plan our trips, then we will have enough travel points to at least fly one of the two ways in business class and enjoy business class lounges. Sometimes when we travel and we know we will not be spending much time in the hotel, we will look for something less expensive, while other times when we know we are going just to relax, we spend extra money to stay at the resort because we feel that the luxury is worth the cost.
Thoughts On Tipping
Take the time before you go to research local customs in regards to what is acceptable tipping practice. Small tips are almost always acceptable as a gesture of recognition, especially in regards to transportation and hospitality services. In America, we tip heavily because employees are not paid a living wage. In many other countries, however, tipping is not as heavily practiced because living wages are provided and cover charges are often included in bills. Be sure to do your research before you go so that you do not offend people by either over or under tipping. It is good to be aware of the value of your money to the local currency because what may seem like a small tip may be overly much. For example, in the Philippines when my wife and I travel we have to remember that even though we want to help many of the locals by tipping, being too generous can also be suspect. A one-dollar tip in the Philippines is an hour's wage, so it is easy to be generous, but you could be setting yourself up as a target. Lastly, try to at least purchase a small amount of local currency before arrival in case you need to give some small tips to the people helping you arrive at your destinations. A little kindness can go a long way, and a little cash can go even farther towards setting the right tone for your journey and acquiring a little good karma for your adventures.
Know Where You're Going
Are there customs or traditions where you're going that you need to be aware of? Men, are you ready to get kissed in the face by other men when you travel to Italy? Women, are you prepared for the heavily patriarchal ways of some parts of the Middle East/Southwest Asia? Are there any festivals or celebrations underway while you're visiting? Do you plan to visit any 'holy sites'? Are there restrictions on fashion? Throughout Asia, whether it be the Southwest or the Far East, many cultures require both men's and women's whole legs (and possibly heads) to be covered, and often shoes removed, before entering holy sites. Checking sites like Tripadvisor will give you a little insider information to help prepare you before you arrive.
Be Ready For Anything
Do you like running for planes? Some do, but I don't. While it may be a scam of the airport service industry to try to get you to the airport early enough to spend lots of money on food and drinks, I still enjoy relaxing at the airport before my trip. I like watching and interacting with people while I'm on vacation. I find it relaxes me and puts me in a jovial mood. I also make sure that I'm using certain credit cards so that I am eligible to sit in airport lounges so that while I am relaxing I am not spending money on food and drinks. Have you ever been to the airport, waiting in a long line full of frustrated people and look to the head of the line to see somebody frantically searching through their purse or bags or pockets to find documents? Or worse have you ever seen people with their suitcases open as they are moving things from one space to another to try to make the weight limits? Does that look like fun? Weigh your bags at home, make sure your documents are handy.
About Our Guest Writer:
M.R. Felker, Content Writer. M.R. Felker lives near San Diego, travels frequently with his amazing wife, and likes to live dangerously by accepting candy from strangers.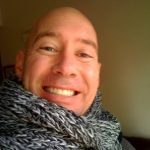 Advertising Disclosure: This post may contain promotional links. Watch the Review may be compensated if you use these links.
---
Travel Stress Free FAQs
How Much Does It Cost For TSA Pre-Check?
TSA Pre-Check costs $85 and Global Entry costs $100 for a five year membership. Travelers interested in Global Entry must apply through the Trusted Traveler Program website. Global Entry, NEXUS, and SENTRI are programs of U.S. Customs and Border Protection. Please visit https://www.tsa.gov/precheck/faq for more information.
How Can I Easily Calculate A Tip?
There are several apps available for your mobile device and tablet that will allow you to easily enter the amount of your bill along with the suggested percentage to tip based on the country you are in. Search for "international tip calculators" in your mobile app store.
How Can I Access An Airport Lounge
Airport Lounges are becoming easier to get into. There are 3 ways that you can access an airport lounge. 1. Purchase a First Class or Business Class ticket (does not work with all carriers). 2. Become an Elite Flyer with your carrier's travel rewards program. 3. Purchase an annual lounge pass. Cost range can be $400-$500 a year and not all carriers offer this service.
---