Running A Vehicle History Report
Once you find the perfect vehicle to replace one that has provided years of reliable service, how much do you really know about it? The seller may not tell you or know that the vehicle was flooded during a hurricane or that it was involved in a collision. Running a vehicle history report gives you the information you need to complete the purchase with peace of mind.
What Is A Vehicle History Report?
Vehicle history reports provide valuable information about how a vehicle, including maintenance records, number of prior owners it had, accident history, odometer readings, recall alerts and issues that may affect its title. While it does not tell you if the vehicle you want to buy has an oil leak or other information about its current mechanical condition, running a vehicle history report offers useful information you may use to spot potential mechanical issues or title problems.
Dealers may offer vehicle history reports as a courtesy to their customers. When purchasing from a private owner or from a dealer that does not offer a report, running a vehicle history report may be accomplished through any of a number of car buying apps.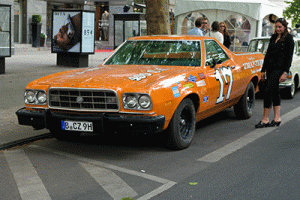 What Do Buyers Need To Know About VIN Numbers In A Vehicle History Report?
The vehicle identification number or VIN of a car, truck or another vehicle may be used to access valuable information about a vehicle you may be thinking of purchasing. Every motor vehicle has a unique VIN assigned to it. The VIN can be found by looking through the windshield at the dashboard on the driver's side of the vehicle. It is also imprinted on a sticker on the driver's door or door jamb.
The 17 letters and numbers that make up a VIN provide information about the particular vehicle, including the following:
• Year it was built
• Manufacturer and plant
• Engine size
• Model year
• Serial number assigned to it
You may use the VIN number to request a report from the state department of motor vehicles verifying the identity of the titleholder, lien holders and the title brand of the vehicle.
Clear Title And Lien Holders In A Vehicle History Report
Running a vehicle history report offers peace of mind knowing the seller can transfer a clear title to you and that a vehicle has not been the subject of a title brand by a state. Knowing the identity of the holder of title to the vehicle lets you verify that the person selling the vehicle has the ability to convey title to you. Unscrupulous people have been known to alter title documents in an effort to sell stolen vehicles.
Another aspect of a search using the VIN of a vehicle is the identity of any lienholder. A lienholder may be a bank, finance company or another party that has a financial interest in the vehicle. When you borrow money to purchase a car, the lender holds a lien against the title to the vehicle. The lien prevents you from transferring that title to a new owner without first satisfying the debt to remove the lien holder's interest.
Beware Of Title Brands In Vehicle History Reports
A vehicle history report or in a separate VIN search may reveal that a vehicle has been "branded" by a state. A title brand appears in the vehicle's title to alert potential purchasers to something occurring in the history of the vehicle. For example, a vehicle branded as salvage means it may have been in an accident and declared a total loss by an insurance company and sold for parts or as scrap metal.
Someone acquiring a salvage vehicle could rebuild it and have it inspected to ensure it may be registered and driven on the road. The salvage brand would be removed from the title and replaced with a rebuilt brand.
Water damage is another title brand to alert potential buyers about the condition of a vehicle. The most common cause for a water damage brand is flooding or submersion of all or part of a vehicle underwater.
Please visit our "Car Authority" page for more helpful articles regarding purchasing and properly maintaining your car.
Advertising Disclosure: This post may contain promotional links. Watch the Review may be compensated if you use these links.
---
Vehicle History Report FAQs
What is an automobile's pink slip?
Your car's pink slip is your certificate of title which has all of your car's information on it and states that you are the owner. When you purchase or sell a used car, the pink slip is transferred to the new owner and their information is then sent to the DMV.
What is a car lien?
A lien is the right of a third party like a bank or an individual, to claim ownership of a car until the loan has been paid off.
What is a Salvage Vehicle?
A salvage vehicle is a type of automobile title brand that states that the vehicle has been damaged and/or also considered a total loss by the insurance company that made a payment on the claim. Important to note that the criteria for a "salvage vehicle" varies from state to state.
---