Amazon's Fire TV: Battle Of The Streaming Boxes
With a mounting array of companies creating exclusive streaming content for Web users, Amazon has decided to enter the fray with its own streaming box. Known as the Fire TV, the box is compatible with a number of content providers, including Netflix, Hulu, and Amazon's proprietary instant video service. At just under one hundred dollars, the Fire TV retails at the same price point as its main competitors, the Roku and the Apple TV. Beyond the price itself, however, how does the box measure up?
Examining the Hardware Of The Amazon's Fire TV
In terms of functionality, all three boxes aim to provide the same experience to users. While the Fire TV closely rivals its competitors in terms of its processor and support for HDMI content, the box is the first to include dedicated onboard storage. At a mere eight gigabytes, customers aren't necessarily going to store their entire video collection on the device, but it's certainly a start. Furthermore, the Fire TV offers two gigabytes of memory, easily overshadowing both the Apple TV and the Roku, which clocks in at 512 megabytes respectively. This performance boost equates to a much faster browsing experience on the Fire TV.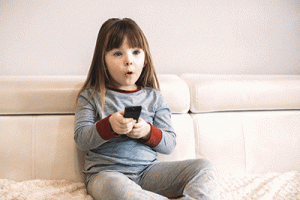 Considering Compatibility With Amazon's Fire TV
With support for the main streaming content providers, the Fire TV offers a formidable solution for viewing popular entertainment options from television providers and film studios. Both Netflix and Hulu work well on the device. It is worth noting that currently, only the Roku offers a box solely aimed at connecting to third-party content. Both Apple and Amazon tie their boxes to their content stores, in the hopes of boosting revenue from music, television, and film purchases.
In the case of the Fire TV, Prime users are bound to appreciate the many options available to them. For users who already pay for Amazon's subscription service, the box provides a seamless link to the website's services. Customers can access their accounts and browse through available streaming content with the touch of a button. In fact, the Fire TV comes pre-linked to the consumer's Amazon account and launches with this information upon initial installation. Fire TV also supports mirroring and remote control via Amazon's Kindle Fire tablets.
Start Watching Your Favorite Movies & TV Shows Now
Checking Out The Amazon Fire's TV Extras: Gaming and Voice Control
Amazon has broken away from the crowd in two unique areas of the Fire TV's development. Firstly, the box supports voice control, which makes it easy for users to look for content in seconds. This feature has been widely praised by critics and eliminates the need to enter characters one-by-one when searching for specific television shows and films.
In addition to voice control, Fire TV has its own game controller and a wide range of different titles to choose from. Amazon has even launched a few titles of its own and created a new subsidiary, known as Amazon Game Studios, to continue development in this arena. At first glance, the development looks promising, though Fire TV users will need to pay up for the privilege; the game controller is currently priced at $40.
The bottom line is simple: all three of these streaming box platforms offer a seamless way to enjoy Web content on a big screen. For consumers already invested in either Apple or Amazon's infrastructure, it makes logical sense to purchase the box that supports other products from the same developer. On the other hand, the Roku has long been the favorite of cord cutters, thanks to its superior selection of channels. While the Fire TV may not be reinventing the wheel in any way, it does make a formidable competitor in the streaming space.
Advertising Disclosure: This post may contain promotional links. Watch the Review may be compensated if you use these links
---
Amazon's Fire TV Frequently Asked Questions
What if I don't have a smart tv?
Newer televisions may stream faster and not require external inputs, but as long as the television has a USB port, Amazon has a "fire stick" that can be inserted and used. If your television has an HDMI port, streaming can also be accomplished by using a laptop and connecting to the laptop via HDMI cable.
Do streaming services offer new movies or just old ones?
New movies are now available on most streaming services, but not all movies are released on all platforms at the same time. Some movies are only available on certain services, and may not be available at all on others. Just like the original movie channels HBO, Showtime, etc., some movies are only available on one channel, based on the marketing of those movies to the public.
How fast does my internet connection need to be?
Most internet connections are sufficient for streaming movies. As little as ten mbps (megabytes per second) is adequate for streaming movies, and most internet connections today are at least that, if not faster. Streaming doesn't require the fast speeds of online gaming, and the expense of faster speeds may not be worth it for streaming only.
---