Cable Internet Providers
Internet service is something most of us take for granted today. Whether you're renting a home or office or you've purchased a house, there's a good chance your space is already wired for cable internet. However, just because your space is wired doesn't mean you'll actually have working internet service.
For working service, you'll need to choose from a range of cable internet providers in your area. In some neighborhoods, you may only have one option for cable internet. The market is becoming more competitive though, and many customers in residential and commercial neighborhoods will be able to choose from a few different internet and cable service providers.
Finding the best cable and internet service provider isn't always as easy as it sounds though. Armed with a little knowledge, you can make an informed decision when choosing from cable internet providers in your area. Keep reading to learn more about how you can get the best cable internet for your needs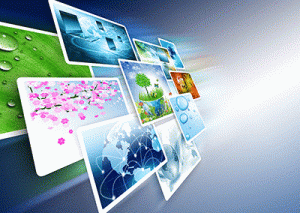 History Of Cable Internet
Cable service has been around for longer than most people think. As of 2021, the technology has existed for more than 60 years. The way we use it today is a little different than how it was used in the 1950s and 1960s though.
Early cable systems were basically designed to get television service to people in remote or otherwise difficult areas where antennas weren't doing the job. Unlike today's cable service, early systems were basically a way to connect large transmitters and antennas to smaller neighborhood ones, therefore increasing signal strength for the end-user.
By the 1990s, broadband networks allowed cable companies to begin sending cable internet into homes with relative ease. Today, cable internet service has outpaced all other types, including previously popular DSL.
Benefits Of Cable Internet Over DSL
DSL-based internet systems were extremely popular in the 1990s and 2000s. Cable offers a wide range of benefits over DSL, however. Here are some of the most important benefits of cable internet over DSL:
• Cable is faster on average. That means both upload and download speeds will generally outpace DSL.
• Cable internet is extremely reliable. Cable isn't generally prone to outages related to bad weather.
• It's less prone to interference. DSL service utilizes your phone line. Line filters are often added to get rid of noise associated with your phone that can cause signal disturbances. Cable does not have these issues.
Choosing A Cable Internet Provider: Important Features and Services to Consider
Getting the best cable and internet service truly depends on what you need for your home or business. Some customers require very fast speeds. Others would prefer a lower bill. Here are some of the key features of cable internet you need to keep in mind:
• Speed. Cable internet service comes in a range of different speeds. For most users, speeds over 25 Mbps are perfectly acceptable for all tasks. For power users or businesses, you may require faster service at a higher price point. Plans up to 10 Gbps are available in some areas, though they are typically not offered to residential customers.
• Data allowance. Some cable internet service plans come with a data cap, limiting your monthly allowance. 1TB data caps are the most common. These aren't likely to impact most users, but homes with multiple users and businesses may prefer a plan that has unlimited data.
• No contract plans. In the past, getting cable internet service often meant signing up for at least a one year plan. Today, most cable internet providers have at least a few plans that you can get without a long-term commitment. This can be beneficial if you're renting or simply trying out a service to see if it's a good fit for you.
• Customer service reviews. When your cable internet service is working you probably won't be thinking about customer support. However, if you have an issue with your internet service, you'll want reliable support from your very first phone call. Take some time to check customer service reviews before signing up with a cable provider. This is especially important for customers who aren't particularly tech-savvy.
• Price. Cable service can range in price based on the plan you pick and the provider you go with. In general, very fast plans with no data allowance are the most expensive. Bundled plans that include cable internet, TV, and phone can also lower your overall expenses. Check around with a few different providers to see what pricing options are out there.
Cable internet service is by far the most popular way people get access to the internet in their homes and commercial spaces. With more options available in most areas today, you generally have more choices when choosing a cable internet provider.
To find the best cable and internet service for your needs, you'll need to weigh speed, data allowance, customer service, and price. While it's easy to find a cookie-cutter plan, there is a range of more specialized offerings out there that may be best for you. Take your time when shopping and you'll end up with the best cable and internet service for your needs.
Advertising Disclosure: This post may contain promotional links. Watch the Review may be compensated if you use these links.