Cleaning Your House Is An Obligation
Housecleaning. It's not a responsibility that most people are very fond of, especially after long hours at the office or a draining work week. But cleaning your house is an obligation unless you want to live in squalor.
Most of us give our homes a good cleaning once or twice a week: scrubbing the toilets, mopping the floors, dusting, vacuuming, etc. And, once every few months, we go a bit further: washing the windows, polishing wood surfaces, airing out mattresses. We do this ourselves because, in theory, it saves us cash. Or does it?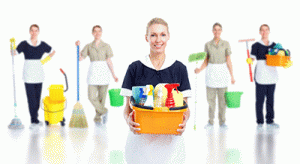 It might seem counterintuitive, but outsourcing your cleaning – such as to a cleaning service – can actually save you money in the long run. Let's take a look at five compelling reasons to put down your Swiffer and pick up your phone:
Reasons To Hire A Housekeeper
#1: Cleaning your home can take you an entire workday's worth of hours.
Have you ever noticed what people often say when you ask them what they did over the weekend? "Oh, I cleaned the house."
That's not only a pretty lame way to spend your days off, it's actually using precious time that you could be devoting to lucrative activities, such as building your own business.
If you make $200+ a day, your time is too valuable to expend it on cleaning the house, which should cost far less than that price tag.
#2: Save on cleaning supplies.
The average American spent $504 a year on cleaning supplies in 2011. In 2019, that number is surely higher. Cleaning services such as Merry Maids and Molly Maid come equipped with their own tools and supplies, saving you that additional cost.
#3: Deep cleaning is even more expensive.
Deep cleaning – such as cleaning your carpet or power-washing your windows – is even pricier, requiring a special set of tools and detergents. Plus, you can bet that you may end up spending hours trying to spot-clean a stubborn stain, or trying to get your windows perfectly shiny.
Again, save your valuable energy and time, and leave it to the professionals.
#4: Outsourcing cleaning frees up your time – and saves you stress.
You may not identify your stress level as a direct tap on your finances, but in reality, you might be paying for your busy schedule in ways you don't realize – like that "stress-relieving" shopping habit or a couple of bottles of wine every week.
Outsourcing your cleaning can actually help give you back time and peace of mind, helping you to experience a more balanced life – and perhaps, a more balanced budget.
#5: A cleaning service typically costs less than hiring an individual.
Hiring an individual house cleaner will usually cost you well over $100 for just a few hours. But a service brings in a team equipped with their own supplies to thoroughly clean your home. Plus, you can easily go online and hire out these services online, which give you the ability to customize the cleaning experience and set your own schedule.
Outsourcing Your Cleaning Is The Next Logical Step
At the end of the day, there's really no good excuse to keep doing your own housecleaning. We outsource most other household services, such as electrical work and plumbing. Outsourcing your cleaning is the next logical step. It allows you to focus your time on being productive and efficient, not on scrubbing your bathroom floor or combing out dog hair from your couch.
About Our Guest Writer:
Kelsey Yarnell, Content Writer. Kelsey writes blogs, articles, and other digital content to help businesses grow. You can check out her site at https://kelseyyarnell.com/.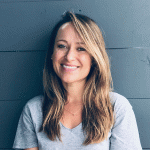 Advertising Disclosure: This post contains affiliate links and at no additional cost to you, Watch the Review may be compensated if you make a purchase after clicking on these links.
---
Hiring Home Cleaning Services FAQs
Should I be worried about theft when using a housekeeper?
Housekeeping services that are large companies like Molly Maid are licensed and insured, and the employees are heavily scrutinized, which should alleviate concern. Individuals working independently might offer cheaper prices, but being paid less might make theft a more inviting option. Placing valuables in a safe, or at least a safe place, is always recommended.
How long will it take to clean my house?
Cleaning times will of course vary based on square footage, the number of people cleaning at one time, and the level of cleanliness prior to start, but a general rule of thumb is roughly three to four hours per 1000 square feet.
Do I need to be home when my house is being cleaned?
Usually you will need to be present to provide entry and to lock up after cleaning is complete, but some services, and certainly independent contractors, will accept responsibility for your home without your presence. While cleaning is taking place the owner certainly need not be present, but liability for damages is the most important concern, and large companies that provide insurance may be a more comfortable fit for your needs.
---