Should I Rent A Car When Traveling Or Use Local Ridesharing Services?
Are you about to take an international trip? One of the most important questions when traveling aside from the basics of where/when are we going and where are we staying is the question of how we are getting around once we get there. With the international prevalence of companies like Uber, Lyft, and Grab, as well as local versions of app-based ridesharing, most of the time ridesharing is available, but is that the best option?
When Is Ridesharing The Best Option While Traveling?
Where are you headed? Larger rideshare companies like Uber and Lyft are virtually ubiquitous in the northern hemisphere. Some countries are scaling back or eliminating ridesharing apps for various reasons. The province of Vancouver in British Columbia, Canada, for example, has eliminated ridesharing apps for several reasons. As a result, they have seen a surge in the use of public transportation and bike paths, but only taxis are available to hail. Most of the time, however, the app and payment you already have on your app will be sufficient, especially in large cities. Another consideration is that by paying with a credit card you often get a better exchange rate for your money than if you paid cash. If you are staying in a major city, most of the time ridesharing should be sufficient. A large number of drivers combined with the propensity of big cities to be awake and humming 24 hours a day, seven days a week means lots of available rides for travelers.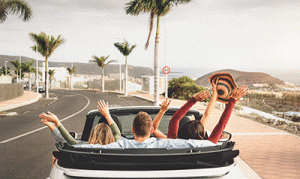 What Are The Drawbacks Of Using Rideshares When Traveling?
Not all countries have the same prices you might expect from a rideshare service. In Tokyo, for example, taxis are often less expensive than Uber because driving is considered to be such a formal occupation, the less expensive Uber Pool and Uber X are unavailable and Uber Black (the most expensive option) may be the only level available. Rideshare drivers may not always come under the same scrutiny in some countries and you may have a less-than-pleasant experience. One last thing to consider is how much rideshare drivers get paid in different countries. Though it may seem counter-intuitive and cause a little concern if traveling on a budget, paying extra for a taxi might be kinder to the local economy.
When Is Renting A Vehicle The Best Option While Traveling?
Are you planning on doing lots of exploring while you travel? Renting a vehicle might be your best option. Even in the northern hemisphere, often major cities are separated by vast swaths of agriculture and industry, and while trains might get you from city to city, exploring the countryside or more remote regions can often only be done by private car, and hiring a driver for long distances and out-of-the-way locations can get very expensive very quickly. Getting away from the big cities is a great way to take in local culture and many out-of-the-way places that you would otherwise miss are now within reach with a rental vehicle. How many people are in your group? Are you traveling with children or elders? Herding kids (or your parents) with their heavy luggage and bags around train stations can be especially difficult and rideshares may not be able to accommodate your large groups and end up costing as much or more than having your own car. Trying to move larger groups of people also means not always being able to get everyone out the door at the moment the rideshares show up, which could end up costing you more in cancellation fees and cause unnecessary stress.
What Are The Drawbacks Of Renting A Car When Traveling?
Parking in a big city can be a challenge, especially if you are unfamiliar with the surroundings and traffic patterns. Finding a spot can be the first hurdle, followed closely by time limits. Do you want to stop your adventure to feed a meter? Also, what is the cost of gasoline? Is it prohibitive to your desire to explore? And what happens if the car breaks down or gets towed? You could have legal difficulties and extra expenses that would diminish the joy of your experience. What if you would like to have a drink with your meal? Or two? It is never worth the risk of injury or penalty to drive under the influence, and this would be more complicated internationally. And how much would renting a car cost you? If you add up all the rideshares and taxis and buses and trains, you still might spend less than renting, insuring, fueling and parking a car, and don't forget about seeing the countryside from the comfort of a train. It can be not only a luxurious adventure, but you can sleep on an overnight train and save yourself the cost of a night in a hotel. If you're in a large city, most likely you'll be walking more anyway, so why bother getting a car you don't really need?
If you choose to rent a car internationally be sure to get an International Driver's License (IDL) sometimes called an International Driver's Permit (IDP). It may not be required when making the reservation online, but it will certainly be required when getting the vehicle. Also, contact your current insurance provider to check for international rental car coverage. The credit card you use to rent the vehicle may also provide insurance, but whether you choose to use rideshares or not is to communicate with your credit card company and let them know you will be out of the country to avoid declined transactions or penalties. Bon voyage!
About Our Guest Writer:
M.R. Felker, Content Writer. M.R. Felker lives near San Diego, travels frequently with his amazing wife, and likes to live dangerously by accepting candy from strangers.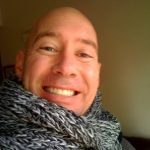 Advertising Disclosure: This post may contain promotional links. Watch the Review may be compensated if you use these links.
---
Rideshare vs. Car Rental FAQs
How different is the cost of rideshares in different countries?
This will vary from place to place and the only way to make a direct comparison is by looking at the value of your local currency exchange at your destination. In countries where your currency is stronger, the cost will seem to be less, and vice-versa if you travel to someplace with stronger currency values than your own.
How much does it cost to get an International Driver's License?
There are lots of different websites selling IDLs for varying prices, so be sure to shop around and read reviews to get the best deal and most reliable service, but as of February 5, 2020, most sites are advertising prices of $18US to $35US.
Is it better to rent a car online before arriving or should I wait until I get there?
Do you speak the language of the country you're visiting? If so, you might be able to find a better deal in person than online, but making a reservation ahead of time is crucial. Not only might vehicles be scarce the moment you happen to arrive, but using your credit card ahead of time to make the reservation means you will have purchase protection (with most cards) and not have to have a conversation about insurance and options that you might not understand.
---