Tips For Traveling To Italy
Ciao, Ragazzi! You've always dreamed of traveling to Italy; the food, the history, the food, the fashion, the food… Here are a few things to keep in mind before you book your adventure.
How Much Time Do You Need To See Italy?
Italy is a relatively large country, and unless you have a month or more, chances are, you won't get to see everything in one visit. Or, if you do try to see everything you may be so rushed that you won't get to fully enjoy the experience. Seeing a different city every day will show you a lot, but may interfere with your ability to really experience the culture and may also blur your precious memories a bit. The longer you can stay, the more you can see, and the more you'll appreciate the journey. Try to arrange enough time off to spend more than a week. The Italians would ask: "Do you live to work or work to live?" Hopefully, you would prefer the latter. Think about how much time you can spend, then answer the rest of these questions.
Book Your Travel To Italy Today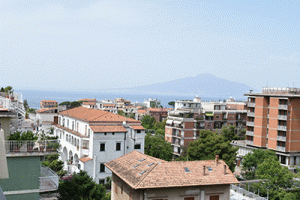 When Is The Best Time To Travel To Italy?
From the alps to the beaches, Italy offers many different settings for adventure, and what time of year you can travel should have an impact on your destination. Are you traveling in the summertime? Head south for the beaches and seafood. Is it during the main summer months of July and August? You may wish to consider someplace out-of-the-way that may take you longer to get there but will eliminate the crowds. The 'prime' tourist months of July and August are generally priced higher as well. The "shoulder months" of May/June and September will be less crowded and less expensive. Are you traveling in the wintertime? Northern Italy has many quaint cities that look beautiful covered in snow (like Trento). Cities like Bologna (the oldest university in the world, and the highest observation tower in Italy) are often overlooked but are beautifully decorated for the holidays. You can flip the script and go north in the summer, but remember that the heat and humidity will be a constant, and many Italians vacation in the month of August and many things may be closed.
What Is On Your "Must See" List In Italy?
Is it a dream to see the Colosseum in Rome? Have you always wanted to be one of those people taking a picture that looks like you're holding up the Tower of Pisa? Does your romantic streak demand a gondola ride in Venice? Do you feel the need to see the remains of the dead in Pompeii? Make a wish list of sites, and perhaps your trip will just about plan itself around a specific region. Would you rather relax at a resort and just a day-trip from one place? How much of the countryside do you want to see? What about excursions? One of the favorite excursions my wife and I did on our last trip to Italy was a semi-private (ten people) boat excursion from Sorrento along the Amalfi coast. Consider checking out a site like Trip Advisor for ideas, feedback, and updates regarding closures or specials. There are more historical sites in Italy than one could ever see in a lifetime, so to get the most enjoyment from your journey, decide if you need to see ten cities in ten days or if relaxing and taking in the culture is more your cup of cappuccino.
Where Will You Stay?
If you are like my wife, and a real expert at using credit card points for travel, there are lots of hotels around Italy that are both beautiful and budget-friendly. Sites like Orbitz and Expedia have a seemingly endless list of potential accommodations. If, on the other hand, you would prefer a more traditional experience, then perhaps renting someone's residence, ala Air BnB is the better option for you. Also revisiting the point of how much time you'll be gone from home, or traveling with small children, free laundry might be helpful. My wife and I chose an Air BnB for our recent stay in Sorrento and were amazed by the space itself, much less our view of Vesuvius from the patio and the generous hospitality of our host. Hotels might offer breakfast and afternoon beverages and snacks, but if you visit the local store and want to stock up on Prosecco, cheeses, and meats, you might wish for a fridge.
How Do You Like To Travel?
This is especially important when traveling with your significant other or a small group. Have a conversation about 'travel style'. Clear communication about your goals for your vacation will ensure the best experience for all. If you are more of the type of person who wants to see 10 cities in 10 days and have serious FOMO about historical sites, then a group tour may be best for you. Some prefer more structured time, others like a shared experience, while still more folks appreciate the lack of responsibility and driving. If you are more like me and would prefer to see things at your own pace as well as make sure there is time for sitting in the main square with a bottle of Vino and some snacks watching the world go by, you may want to skip the tours. Revisit Trip Advisor for tour reviews and off-the-beaten-path ideas.
Live "La Dolce Vita"!
Even if you are more interested in following a tour group, be sure to set some time aside to rest and talk with the locals. If by some chance you get invited to someone's home for a meal consider yourself very fortunate! No matter how great the restaurant, a home-cooked meal (preferably prepared by a grandmother) could be life-changing! You're in Italy, so 'when in Rome…' has never been more appropriate. Leave yourself some flexibility to explore or to relax. It's a vacation, not a competition, and you may never be back again. Enjoy your trip to Italy!
About Our Guest Writer:
M.R. Felker, Content Writer. M.R. Felker lives near San Diego, travels frequently with his amazing wife, and likes to live dangerously by accepting candy from strangers.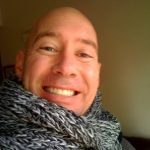 Advertising Disclosure: This post may contain promotional links. Watch the Review may be compensated if you use these links.
---
Traveling To Italy Frequently Asked Questions
Should I rent a car when I travel to Italy?
The train system in Italy is excellent, and should be sufficient if traveling between major cities. If traveling into the countryside, a car is not a bad idea and several options are available from hybrids to exotic luxury cars. But note: if you do not have a European license, you will need an International Drivers Permit. Rental agencies may not ask for it, but if pulled over without it, you could receive a fine or worse.
How much does it cost to travel by train?
Trains in Italy vary from regional (many stops) to first-class non-stop bullet trains, but even the most expensive first-class trips between major cities (around $50US from Milan to Firenze as of 12/2019) might be accessible for travelers on a budget. Italrail passes are also available, but when local trains cost as little as $5 per person, passes are not always necessary.
What are some lesser-known Italian cities worth visiting?
Bologna is a train hub when travelling between the northern and southern regions, and is home to the oldest university in the world as well as the tallest observation platform in the country. Perugia is a lovely hillside town famous for its chocolate, and only a stoneu2019s throw from Assisi. Parma, in the Emilia-Romano area, is considered a fairy-tale town and definitely worth a visit, as well as Bergamo near Milan.
---