Freshest Restaurant Meals For Home Delivery
One of, if not the primary reasons people order food from restaurants for home delivery is the great deal of convenience ordering provides. Today's busy lifestyles have most people burning the candle at both ends leaving little time to think about preparing quality meals at home. For this reason, having meals delivered allows more time to tackle projects, spend time with loved ones, or even just kick back and relax.
Another common reason for ordering home-delivered meals is the peace of mind gained through saving all the time and effort that goes into preparing meals. Preparing meals at home entails going shopping for the food, cleaning, cutting, and washing the food, cooking, and then at the end of it all cleaning the mess made in preparation.
Cravings can become overwhelming at times and having the desired meal only a phone call away is hardly a deterrent for almost anyone. Desserts are a prime example of this.
Catering a family function or hosting pizza for the soccer team are ideal events for having meals delivered from a restaurant. Cooking and cleaning for a large group of people can be quite an unenviable task, and restaurant delivery makes it a piece of cake.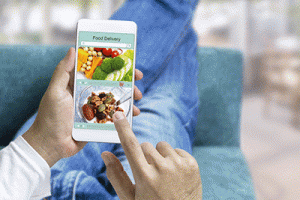 Best Times To Order Food From A Restaurant
Peak business hours are not usually the best time to order delivery from most restaurants. During these periods the restaurant will be focused on in-house guests and delivery orders may not receive the priority they deserve.
Holidays and weekends can make ordering food for home delivery a challenge. Some restaurants and delivery services may be closed on holidays/weekends and or hold different hours on those days. Good to plan for these time changes if considering ordering on a holiday or on the weekend.
When ordering just before a restaurant closes, be aware that the entire staff is trying to close the restaurant and wants to finish in a hurry. For this reason, small details may be overlooked, food may be over or undercooked, packaging may suffer, or other inconveniences. To that end, it is generally a good idea to order well before a restaurant is closed.
When ordering just after opening take into consideration that the restaurant is getting ready for its peak period and may take a little longer than usual as all of the pieces are being put into place.
Best Meals To Order For Home Delivery
Soup/Salad; Soups and salads are popular items from restaurants and add so much to the dining experience. Modern delivery companies have methods for keeping hot food hot and cold food cold. Generally speaking, soup should be hot and not spilled all over the place and salads should be fresh and crisp with the dressing in a separate container to keep the salad from getting soggy. Modern delivery services have cold and hot travel bags to keep both your soup hot and your salad cold so these items are generally great items to order for delivery.
• Fried foods; French fries, fried chicken, fried green beans and other breaded items do tend to get soggy from the steam in the travel containers. Fried wings that are not breaded have a much better consistency on arrival because they are not heavily breaded and are usually saucy. That being said, these breaded fried foods can easily be warmed in the oven or in a pan to make them crispy but that does remove some of the convenience of delivery.
• Meats; It is generally not a good idea to order meats that are cooked to the desired temperature, like steak or duck breast, for delivery as they will continue to cook in the travel containers and may be less than expected. Chicken, as it is always cooked to completion, is a much better alternative when ordering delivery.
• Sandwiches, Wraps, Burritos; Maybe some of the most common and popular items for home delivery are sandwiches and burritos. When it comes to sandwiches, certain breads may not hold up in travel as well as others. For this reason, sandwiches mad on ciabatta, sourdough, or other more firm breads will travel better and are better options for delivery. As for burritos there really isn't a bad option. Burritos are often wrapped in paper and then foil to keep them hot and the tortilla will do a good job of holding the contents together. Ordering a wet burrito might not be the best option, but most restaurants will take care to make sure this burrito is packaged properly. Wraps are similar to burritos and will hold together well in travel.
• Desserts; Is dessert even an option? Of course, it is and the delivery company should have a carrier for cold items. Ice cream is somewhat of a challenge as we all know, but it can be placed in a separate container and frozen upon delivery to eat after the main courses. Things like hot brownies, pies, or cakes will travel very well but may need to be refrigerated on delivery.
How To Make A Decision With So Many Options?
It is absolutely true, with the growth of restaurant delivery businesses there is no limit to what one can order. If you are craving pizza, burgers and fries, Chinese, Italian, fast food, fine dining, or casual there is a delivery company out there for you. The modern packaging will ensure that your food is either hot or cold depending and the delivery company's reputation will ensure that your food is brought to your home in a timely manner with assured quality. Take a night off from cooking and call a local delivery company to order your favorite foods without having to leave your house.
About Our Guest Writer:
Tim Delaney, Content Writer. Tim studied Environmental Science at the University of California, Santa Barbara. He is an avid outdoor enthusiast, loves to surf, is passionate about health, and discovering ways to enjoy life with diabetes.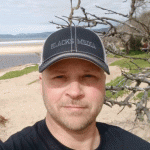 Advertising Disclosure: This post may contain promotional links. Watch the Review may be compensated if you use these links
---
Restaurant Home Delivery FAQs
How can I make soggy bread that comes from a home food delivery, crispy?
You can easily wrapt it lightly in foil and place it in your toaster oven or you can use microwavable crisping paper to wrap around your bread and place in the microwave. Note that crisping paper is rather expensive.
Are the hot/cold food carrying bags available outside of the home delivery services?
Yes, you can find them everywhere online as well in big shopping stores. Price ranges are quite large roughly from $12 to $175 depending on the size and quality of insulation.
Should I leave a positive review even if the service was not good or my order was not what I wanted? I don't want to get flagged as a troublesome customer.
You should absolutely be honest. You can be polite about your poor experience. The restaurants and the delivery services appreciate the feedback and often times will do whatever they can to make it right. This includes giving you a refund or a credit with the service or restaurant.
---