Key Factors When Buying A Car
Buying a new car is a significant decision. Not only will you spend quite a bit of cash, but this will be a long-term purchase that you'll rely on for years to come. That being the case, you'll want to take the decision seriously, and do your homework.
Here are seven factors to consider when buying a new car:
#1: What are you going to use the car for?
Don't buy a sportscar if what you really need is a minivan. Likewise, don't purchase an electric car if you're looking to make a cross-country road trip any time soon.
Consider what you'll be using the car for, and what makes the most sense for your current lifestyle (not your dream lifestyle).
#2: How much are you willing to spend?
Think through your monthly budget and your credit and/or debt and then come up with an optimal car budget. Remember that a new car doesn't just come with the price of the car; It comes with the price of upkeep, gasoline, car insurance, parking, and more.
Before visiting a dealer, establish a maximum offer you're willing to make–as well as an ideal price. Being prepared can prevent you from making an impulse purchase you can't afford.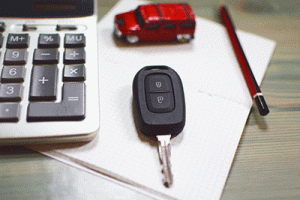 #3: Have you done your research?
If you have a particular model and make in mind, do your research first. What do consumers have to say about this kind of vehicle? Does it require frequent repairs? Are there problems with the electrical system? Or has it proven to be a wise, long-term purchase?
#4: What's the history of the car?
If you're purchasing a used car, make sure you know the complete history of the vehicle–including potential internal damage. A good place to start would be acquiring a vehicle history report.
#5: What's your credit score?
Having a good credit score can help you negotiate a better deal on the purchase of your car.
#6: How much is your trade-in worth?
Don't allow a salesperson to tell you how much your trade-in is worth. Do your research and come prepared with a number. Doing so can help you score a better deal on the exchange.
#7: What features and technology might be unnecessary?
Extra features and technology such as backup cameras, heated seats, and cruise control may sound great in theory. But if you don't need them, don't pay for the extra cost. On the other hand, if you have particular needs–such as additional safety features to protect small children¬–stay on the lookout for those features.
Using a Car Buying App: Do Your Homework & Find a Car You Love
Using a car buying app can make the process of doing research and finding a car that you love easier and more convenient. We've taken a look at five different car purchasing applications–including TRUECar, cars.com, and CarMax–to help you decide on an application that will best work for your needs.
Good luck!
About Our Guest Writer:
Kelsey Yarnell, Content Writer. Kelsey writes blogs, articles, and other digital content to help businesses grow. You can check out her site at HTTPS://KELSEYYARNELL.COM/.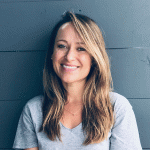 Advertising Disclosure: This post may contain promotional links. Watch the Review may be compensated if you use these links.
---
Car Buying FAQs
Do sellers have to tell me if the car has been in an accident or had issues?
Not really. If the car has been in a serious accident then yes, but if a car has had minor repairs that donu2019t affect the operation of the vehicle, they donu2019t have to be reported. Besides getting a vehicle history report, taking the car in question for examination by a licensed mechanic is a smart idea.
How do I know if the car I want to buy is priced fairly?
Be sure to check out the Kelley Blue Book for useful information about the value of a specific make or model. You can also compare prices between private sellers and dealerships, as well as see the current market of the car you want to sell so that you can be sure it is priced fairly and competitively.
Are imports better than domestics?
This is a lifelong debate and canu2019t really be answered without including all of the previous questions in the article. Depending on needs and budget one type of car might be better for you than another, but many cars we consider imports are actually assembled in the US, while many cars we consider domestic may actually have parts made and be assembled outside the US.
---