Best HR Software
Human resources departments are changing and have been for some. In the old days, HR dealt with new hires, terminations, and issues that could lead to legal trouble for your company. Today, they handle quite a bit more on average. Smaller companies may even give their HR staff jobs that would normally fall outside of human resources.
That's one big reason more companies are looking for the best HR software for small business use for their brands. Finding the right solution for your company, particularly if you have unique needs, can be tricky.
Not sure where to start? Use this guide to learn more about choosing the best HR management software on the market today.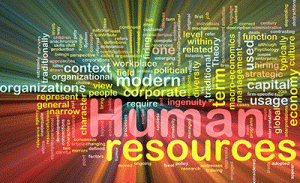 History Of HR Software
HR software, like an assortment of other apps, began popping up around the year 2000 as computer-based programs became part of everyday life for even the smallest companies. Of course, brands like Quicken already had some basic software available, though they weren't specifically marketed as or known to be the best HR and payroll software for small business.
Today, HR departments have to handle tasks like payroll, hiring, firing, benefits administration, and performance management. That's a lot to put on any HR team's plate. Software solutions have emerged as a way to help teams get the job done without a ballooning staff.
As of 2020, there are dozens of software solutions designed to help HR teams with the myriad tasks they take on each day.
The Benefits Of Using HR Software
HR software can seem a little daunting to choose from. In many cases, that's because you've probably never had a dedicated piece of software that does so many things all at once. A mix and match approach can work, but some companies and HR teams are finding that an integrated solution is preferred.
With HR software, you can manage a range of tasks like hiring, firing, onboarding, training, performance reviews, and payroll. While each HR software system does vary, these are commonly found features that your company can likely benefit from. Having everything in one place can also help cut down on time spent switching between apps or learning new platforms.
Key Features Of HR Software
The best HR management software packs a few key features into a relatively easy-to-use program. Here are some of the key features you should look for when choosing your HR software:
• Applicant tracking. This allows you to manage job postings, related apps, and help with the onboarding process.
• Benefits administration. Designed to aid in employee enrollment and compliance, some systems go further and offer benefit plans to customers.
• Scheduling and shift planning tools. This helps keep employees notified of scheduling and shift changes while ensuring your bases are always covered.
• Performance tracking. Some HR software solutions allow for management feedback, employee ratings, skills assessments, and more.
• Online and eLearning. These tools aim to provide feedback to employees for growth opportunities while allowing you to create and provide your own in-house training materials.
Important Extra Features
The key features listed above are some of the most commonly sought-after tools HR teams needs. There's more to choosing the best HR software for a small business than just those key features though.
Here are some of the extra features you should keep in mind:
• Integration. Most companies can't rely on one app or piece of software alone. That means you'll need to integrate with other apps like Slack. Does your chosen HR software work with a variety of other programs and apps?
• Mobile access. Today's business world means many people are always on the go. Some team members may even work from home or remote offices. A fully-functional mobile app is a must-have for them. Most HR software solutions offer them, but if it's important to you, make sure the mobile app is particularly robust.
• Security. HR teams often handle sensitive information. For that reason, security is a big factor when choosing the right HR software. Look for software that at least provides the option of encrypting your most sensitive data.
The HR world has changed dramatically in the last 10 to 20 years. As more and more people are working remotely and there are new employees to keep track of, this will also play a major role moving forward.
With the best HR software for small business users, you'll be able to handle an assortment of tasks that run the gamut from payroll to hiring, onboarding, and paying out benefits. You can even tackle performance reviews, skills assessments, and time tracking to ensure that your business is running efficiently.
While these might be new frontiers for many HR teams, the modern era is demanding more and more of the human resources department every day. Get on board with the best software you can find to make sure your team is efficient and up-to-date. Otherwise, you may be running behind other competitive companies in your marketplace.
Advertising Disclosure: This post may contain promotional links. Watch the Review may be compensated if you use these links.